ukactive has issued the following statement in response to the Government's announcement today (21 September) on energy bills support for businesses
Huw Edwards, CEO of ukactive, said: "Today's announcement from the Government provides further clarity on the Energy Bill Relief Scheme for non-domestic energy users, with the introduction of an energy price guarantee for businesses across the public and private sectors from 1 October 2022.
"However, our data clearly shows that gyms, pools and leisure centres remain highly vulnerable to rising energy costs, given the sector's high dependency on energy usage – costs which impact facilities all year round.
"As a result, it will be essential that the Government's review concludes that gyms, pools, and leisure centres are correctly identified as a vulnerable sector that will require further, bespoke support beyond the conclusion of the price guarantee in March 2023. This bespoke support should include both a reduction in VAT and business rate relief, alongside greater ringfenced funding for local authorities to aid public sector leisure.
"ukactive will continue to work with our members and with local and central government, in order to monitor impact and encourage collaboration on a national and local level, to ensure that further and continued support is in place, proportionate to the level of sector exposure, and to avoid a cliff-edge moment when the current measures end."
To read the Government's guidance, click here.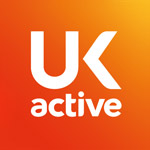 More People More Active More Often