ukactive has announced a three-year strategic partnership with Electric Muscle Stimulation (EMS) equipment specialist miha bodytec, as the German brand targets international expansion through entry to the UK market.
miha bodytec is a market-leader in EMS, offering training programmes that utilise electronic stimulation of the muscles while users perform a series of simple exercises. EMS training is becoming increasingly popular, with around 190,000 people using it in Germany alone each year, and is expected to sweep the UK market in the next few years.
miha bodytec is among the 1000 fastest growing companies in Europe in 2017, and has made the UK a key focus for international expansion, setting up a wholly-owned subsidiary based out of offices in London. Under the new partnership, ukactive will offer its growing expertise in helping international brands navigate the sizeable UK market through research and insight to help expand the footprint of EMS training.
The agreement marks a significant milestone in the increasing role innovative companies and new technologies will have in the future of the UK physical activity sector, offering engaging methods for Britons to get active.
miha has already worked closely with ukactive, featuring as headline partner for both ukactive's FIBO dinner and the ActiveLab Live! innovation accelerator event.
ukactive Executive Director Steven Ward said: "miha bodytec represents the exact kind of trailblazing innovation that has been key to the growth of the physical activity sector in the past few years.
"It is great to be working alongside miha to explore and demonstrate how we can harness technology like EMS to reach inactive communities and get Britain moving again."
miha bodytec Managing Director Jürgen Decker said: "The UK is one of the largest markets for physical activity in Europe and building a substantial presence here is a central pillar of our long-term international expansion plans.
"The decision to launch a wholly-owned subsidiary in the UK is in response to growing international demand for our EMS solutions, which bring together years of world-leading scientific research with cutting-edge technology.
"Our partnership with ukactive will harness world-class insight, research and services to help bring EMS training to the British public at a time when its ability to produce better strength training results faster has never been more needed."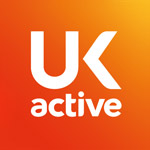 More People More Active More Often