National Fitness Day 2019 has been hailed a huge success after figures showed it influenced millions of people throughout the UK to be active, with the nation uniting to celebrate the fun of fitness.
Results recorded using ComRes polling showed that 2.1 million children and young people were active on the day, as schools took part in a synchronised 10 minutes of activity at 10am – the '10@10' initiative. A further 1.9 million adults were inspired by National Fitness Day to be more active on the day across the country.
National Fitness Day took place over one month ago, on Wednesday 25 September, and is coordinated in the UK by not-for-profit health body ukactive. It is the UK's showpiece event as part of the European Week of Sport, which partners with charities and community providers like Mind, StreetGames, Wheel Power, Chelsea FC in the Community, Fulham Reach Boat Club and the John McAvoy Foundation to inspire the nation to be active.
ukactive members hosted thousands of free events on the day, encouraging people to try new activities and kick-start a lifestyle change to be more active.
The Chelsea Pensioners showed the rest of the nation how it's done, kicking the day off live on Good Morning Britain, as legendary ballerina Dame Darcey Bussell, founder of DDMIX Dance Fitness, led a class at the Royal Hospital Chelsea.
Darcey and the Pensioners were joined by children from the nearby St Joseph's Primary School, creating powerful images and messages which were beamed across the airwaves, from breakfast television to BBC Radio.
It followed national newspaper headlines in the Sun and the Star highlighting ukactive research showing the average UK adult spends twice as long making tea as exercising.
National Fitness Day was trending at number one on Twitter, supported by the broadest range of advocates yet, including Lonely Planet, the Premier League and the National Trust, as well as thousands of people sharing their experiences. BBC Sport also supported on the day with a section of its homepage dedicated to National Fitness Day.
The campaign was supported by a range of high-profile celebrities who helped to spread the message that fitness has many benefits, both mental, physical and social.
Heart Radio presenter and former Pussycat Doll Ashley Roberts shared her inspiration with fans on Instagram, and Rudimental's Locksmith released a series of videos talking about the incredible impact physical activity has on his life and family.
ukactive also recognised a group of people from across the UK who shared their inspiration using the popular #Fitness2Me message on Twitter, Instagram and Facebook.
The Fitness2Me heroes helped to launch the campaign and also promoted the message that people of all ages and backgrounds can use physical activity to improve their physical and mental health to improve their lives.
Huw Edwards, ukactive's CEO, said: "National Fitness Day is the biggest participation event in the UK and we are delighted that millions of people have taken part again this year.
"The aim of the day is to get people more active and to start something new or for them to get back into the habit of physical activity.
"Working with our fantastic members, together we have created the most active day of the year, with people celebrating the fun of fitness across the country."
The results of National Fitness Day come shortly after the release of Sport England's latest Active Lives survey which reported that one million more people are active in England since 2015.
Women and older adults have driven the most recent gains, signalling that interventions from across the sport and physical activity sector – including the work of ukactive – are having significant impact.
Sport England's Chief Executive, Tim Hollingsworth said: "National Fitness Day shows that when partners from across our sector and beyond come together we can have major impact in supporting more people to get active.
"It's days like these where the power sport and physical activity has to improve people's lives is raised right up the agenda.
"A key part of our work, in partnership with ukactive, is to help support the fitness sector to continues to grow.
"Our recent Active Lives figures show there has been a surge in popularity for gym base fitness sessions, weights and interval sessions particularly among women and people over the age of 55.
"But if we are to capitalise on this success and become a truly Active Nation, we must broaden our offer to appeal to those who still feel that sport and physical activity isn't for them."
Active travel played an important part to the day – 26% of survey respondents claimed they were active by travelling on National Fitness Day, which is an increase from 2018 (23%).
Being active in the workplace also accounted for 16% of how people got active on the day, which remains similar to last year (17%).
National Fitness Day's official Workplace Partner, AXA PPP healthcare, also helped over 150 workplaces get the day off to a Flying Start by pushing back the working day by an hour so employees could get active.
AXA PPP healthcare CEO Tracy Garrad said: "Being physically active is good for our physical and our mental health – and it's good for business. Flying Start is about stepping out of the ordinary and urging employers to allow their staff to embrace physical activity in return for starting work an hour later on National Fitness Day.
"Whether it's using that hour to walk the dog, join a dance class or roller-blade to work, taking time to do something a little bit different may be just the catalyst for making changes for the better."
ComRes interviewed 2,103 UK adults online between 27th-29th September 2019. Data were weighted to be representative of UK adults by age, gender and region. ComRes is a member of the British Polling Council and abides by its rules. Full tables at www.comresglobal.com
How the European Week of Sport unfolded
Monday: We kicked off the week with Mindful Monday in partnership with mental health charity Mind. The charity delivered sessions across 15 of their regional Get Set to Go programmes to support those with complex mental health issues to get outside and get active on the day.
Tuesday: We worked with partner Nike to support the nation's biggest ever game of tag, 'Tag, You're It!'. Around 500 young people braved torrential downpours to take part in the game, as part of Nike's global Made to Play initiative. The afternoon promoted the role of activity for young people both in and outside of schools and connected in with ukactive/Nike's Active School Hero programme
Wednesday: ukactive delivered the most active day of the year, National Fitness Day. Kicking the day off in partnership with the Royal Chelsea Hospital, the Chelsea Pensioners and Dame Darcey Bussell's dance fitness programme, DDMIX, we secured live TV broadcast on ITV's Good Morning Britain. We had around 2,000 gyms and leisure centres throw open their doors for free and were the top trending item on social media through the day, with support of Sport England and other partners like Premier League, BBC Sport and various Government departments.
Thursday: Working with partners Fulham Reach, Football Beyond Borders, Chelsea FC Foundation and John McAvoy Foundation we delivered a full day programme bringing around 60 young people from inner city London schools to come together in mixed teams to learn new skills, such as rowing and put it to the test on the Thames. The key message was to support inclusion of diverse groups of young people to integrate into teams and overcome challenges together.
Friday: We partnered with Serco, Stoke Mandeville Hospital and Wheelpower to put on a celebration of para-sport activities delivered at the birthplace of the Paralympic games. It was a day to drive engagement and inspire physical activity in individuals of all abilities, breaking down barriers to access. We had around 300 people of various abilities take part.
Saturday: We delivered our #BeActive festival in partnership with StreetGames where more than 1,000 people came down to the Roald Dahl Plass in the centre of Cardiff, for a festival of activities for all ages and abilities, where the public could come participate and trial new activities for free with giveaways, performances and activities ranging from Parkour to dance to wall Tennis. The day concluded in partnership with Ministry of Sound Fitness where 400 revellers were treated to activities as part of the #BeActive Night.
Sunday: National Get Outside Day, in partnership with Ordnance Survey, with over 200 activities going on across the country, encouraging the public to get active in the great outdoors.
ComRes interviewed 2,103 UK adults online between 27th-29th September 2019. Data were weighted to be representative of UK adults by age, gender and region. ComRes is a member of the British Polling Council and abides by its rules. Full tables at www.comresglobal.com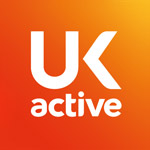 More People More Active More Often