If you've had the pleasure of visiting our new offices, I hope you will agree that they are pretty fantastic! However, for ukactive making the move was not just about a shinier space – it was about using the opportunity to see what else we could do to improve the health and wellbeing of our staff.
As Head of Workplace Wellbeing at ukactive I spend much of my time talking to organisations about how they can improve the wellbeing of their staff, so it makes sense that we should also challenge ourselves to be the best we can be as a business.
Once we knew we were moving, amongst some practical items, we also undertook a staff survey which helped us pull together a list of things that we wanted the new office to have from a wellbeing perspective. These included:
Showers, getting ready space, and secure bike storage
Proximity to good gyms
Improved accessibility
Dedicated space to eat lunch away from desks
A location close to green space or other potential walking routes
Our new office is a serviced office solution, within The Office Group. This means we get all the advantages of being in a big building but with just our own small office footprint to look after. We have a central location, fantastic showers (I rarely shower at home these days, they are that good), a meditation room, secure bike storage and a management team who do all the admin so we can concentrate on our core business.
We also used the move to challenge our thinking about our own working practices and what else we could do around wellbeing, culture and environment. We used the move as an opportunity to make a step change in how we worked, primarily through introducing a new flexible working policy. We introduced core hours and guidance on working remotely (either from home or from the other multiple Office Group locations we now get access to). Not only does this mean that early bird exercisers can start work later in the day or those who prefer a long lunchtime gym session can make that work, it also offers more options to those balancing working lives around other commitments such as childcare.
Successful wellbeing programmes are those which offer plenty of choice and opportunity – as there is never going to be a one-size-fits all solution. I am big believer that healthy habits will only stick if you do the things that you enjoy, so offering people flexibility (plus additional benefits like gym memberships) means staff now have the opportunity, the time and the permission to do what they feel is most beneficial for them.
When it came to designing the office space itself, we approached Wellworking as a previous ukactive award winner to see if they could help us design our office space. We focused on really good quality chairs, and by introducing a clear desk policy with a range of working environments throughout the office we have also been able to reflect peoples need to work differently to achieve their own personal level of productivity. We included a mix of standing or sitting workspace which was more cost effective than sit-stand desks and also encourages people to move about more during the day as they swap between spaces.
For us, it was about developing that sweet spot of a well-designed space that encourages good posture and movement combined with policies, benefits and facilities that support staff to engage in physical activity of their choice during the work day. We hope this will have a positive impact on the health of all of our employees.
We haven't nailed everything just yet and we are still working through some improvements, but I'm enjoying exploring with the team all the other options that we can include in the future and I'm sure they are enjoying each time I come back from a wellbeing conference with new ideas. This is the start of a journey that will evolve over time and that is how wellbeing should be.
You can find out a bit more about the positive impacts of our office move in this film we made with Wellworking.
Why not join us to find out more about physical activity in the workplace at Summit next Thursday?
Equally, if you are interested in finding out more about building physical activity and movement into the working day for your staff get in touch. – annadavison@ukactive.org.uk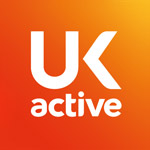 More People More Active More Often