Yesterday was the first day of the European Week of Sport and this Wednesday it's National Fitness Day – the perfect chance for everyone in the UK to take part in celebrating the fun of fitness.
Many of us find it difficult to fit regular exercise into our busy lives and National Fitness Day is a time to rethink our routines and take a few simple steps to a more active, healthier lifestyle.
Across the UK, thousands of sports clubs, leisure centres, gyms and other activity providers will throw open their doors with free sessions for everyone to try, while schools and workplaces will also be getting in on the action.
Here are five great ways you can join in, get moving, and enjoy the fun of fitness:
1. Get active at your local leisure facility
Gyms, leisure centres and sports clubs across the UK will be hosting a huge range of free taster sessions and gym passes on National Fitness Day.
Meet new people, invite a friend, or just try something new – from a sports session to swimming, 'plank offs', yoga and Pilates classes, treadmill challenges, HIIT (high-intensity interval training) classes, dance-offs, group walks, and many more activities.
Use the National Fitness Day Activity Finder to help you find sessions and classes near you, as well as online activities to help get you moving at home.
If you're a sports club or organisation and have sessions taking place already on National Fitness Day, why not register your events on the National Fitness Day Activity Finder – and get a free activation toolkit.
2. Wake up and celebrate in your own way!
 National Fitness Day is all about having fun and trying something new. It's also a chance to revisit an activity or sport you used to love. So whether it's a morning 5k, walking the dog, cycling to work, playing tennis with your friends, or dancing in the kitchen, just make sure you get your blood pumping and share an action pic on social media using #FitnessDay
3. Hit the playground for '10 at 10′
On National Fitness Day, the 10 at 10 project aims to get thousands of children and young people in schools across the country taking part in a 10-minute workout at 10am.
Check to see if your school is signed up. All they need to do is visit the National Fitness Day website, where they can register and download a free activation kit, including loads of free resources for organising fun activity sessions in the classroom or the playground.
4. Share your story to inspire your friends and family 
#Fitness2Me aims to celebrate what fitness means to people, recognising that fitness means something different to us all.
Making small changes to include exercise in your daily routine is a big step towards a healthier lifestyle, but sharing your experiences can help spread that message to family, friends and beyond to get as many people as possible involved.
Either share an active selfie on social media, or grab a piece of paper and scribble down what fitness means to you. When you post your pic and message don't forget to add #Fitness2Me and @FitnessDayUK
5. Kick-off your day with a 'Flying Start'
 National Fitness Day falls on a Wednesday, when many of us are at work. Building activity into your working day can bring you both physical and mental health benefits, as well as making you more productive at work.
National Fitness Day Workplace Partner AXA PPP healthcare is working with employers to encourage staff to kick-start their working day with an early morning workout or active commute. Their 'Flying Start' initiative calls on organisations to delay the start of the working day to help employees, so encourage your company to sign up here.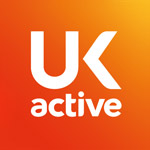 More People More Active More Often