A new report that looks at membership habits and retention in the physical activity sector will be released at Sweat 2020 next week.
The report, entitled 'Member Choice', will provide new evidence exploring the difference in membership length, visit frequency and retention of members of single and multiple operators.
Based on a study by the ukactive Research Institute and partners, the report examines how key membership metrics differ between two data sets: individuals with a standard membership who use one operator (but could visit different sites within that operator group), and those with a multi-operator membership who can access a range of operators and activity types.
The findings provide fresh insights for the sector's evolving understanding of how aggregators and intermediaries act within the market and how this relates to traditional gym membership models.
The research project asked questions including:
Who uses the different membership types and how does this differ?
What is the impact of increased choice on exercise habits?
How often do individuals visit facilities using different types of memberships?
How long do individuals remain members and when do they start to cancel their memberships?
How do members feel about the facilities they are using and how is this reflected in NPS scores?
The themes and findings from the report will be addressed during an afternoon panel session at the sector's premier boutique event, Sweat, which takes place at The Old Truman Brewery in East London on Thursday 20 February. The report will be available to read in full on the day.
To read the full report click here.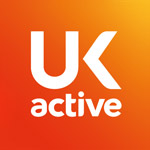 More People More Active More Often