The winners of the prestigious Active Training Awards have been revealed by ukactive, as the physical activity sector celebrated the champions of workforce development last night (15 November).
More than 170 delegates descended on Unique Venues in Birmingham for the annual Active Training Conference and Awards, delivered by ukactive in partnership with CIMSPA and sponsored by Active IQ.
The coveted Medium & Large Employer of the Year award went to Everyone Active, taking the crown from last year's winner, Virgin Active, while the Small Employer of the Year award went to not-for-profit organisation Jubilee Hall Trust.
A total of eight awards were made during the evening, with this year's finalists reflecting a broader spectrum of employers, trainers and suppliers than ever before – from traditional markets to community operations and public health programmes.
Leading the change was Future Fit Training, which picked up the award for Best Innovation for developing Pro Zone, an online training platform which allows fitness professionals to build their own skills training programme.
Another driver of change was Life Leisure, which won the Transformational Leadership award in recognition of its work to support individuals identified as potential leaders.
British Weightlifting picked up the award for Learning and Development Supplier of the Year following the launch of its new e-learning platform and the development of new courses designed to increase inclusivity within sport.
The Outstanding Individual of the Year was Ruth Lynch, who joined Life Leisure in 2013 as Master Trainer, before progressing to Head of Health, Fitness and Communities in January this year and making a major impact on a series of projects to help transform lives.
Elsewhere, StreetGames UK was named Training provider of the Year and Specialist Training Programme of the Year was awarded to Health Innovation Network for its 'Escape Pain' exercise programme and app which help people with chronic joint pain to improve their mobility.
The winners epitomised today's best practice in learning and development, showcasing the traits for success which were discussed at the Active Training Conference earlier in the day.
ukactive CEO Steven Ward opened the Conference by calling on the sector to work together to address the challenges of the future by speaking with one voice and making the most of emerging opportunities in the health and social agendas of government.
Delegates heard from the new CEO of Total Fitness, Sophie Lawler, about her strategy to get the most from her team, and there were also lessons from outside the sector, with KPMG Head of Education, Skills and Productivity Claire Warnes sharing her views on leadership.
Keynote speeches focused on the opportunities ahead, with insights from Sport England Director of Workforce Caroline Fraser, Purple Cubed Chairman Jane Sunley and CIMSPA CEO Tara Dillon.
 Steven Ward, CEO of ukactive, said: "This year's Active Training Conference and Awards have confirmed our belief that across the physical activity sector, organisations are making huge strides on issues such as workplace diversity, skills for the future and career pathways to be proud of.
"Congratulations to our 2018 Active Training Award winners for shining a light on the workforce cultures which support and inspire the incredible people driving our industry's growth.
"This year's awards have showcased training and development on a broader scale than ever before, demonstrating the cross-fertilisation of our sector across the full breadth of communities and the public health arena.
"Together with CIMSPA and our partners, ukactive is dedicated to giving our sector the support and platform it needs to engage more people in physical activity."
Jenny Patrickson, Managing Director of Active IQ, the headline sponsor of the Awards, said: "The finalists and winners all demonstrate extraordinary diversity and innovation behind the delivery of first-rate training and development opportunities for our sector.
"I congratulate them all and believe it is important to not only recognise their achievements through these Awards but also to learn from the example they set."
Tara Dillon, CEO of CIMSPA, said: "As service quality and innovation rises year on year in our sector, this year's award winners continue to raise the bar with their work. I'd like to congratulate all of our award winners for their stellar achievement in delivering great learning and development opportunities across the sport and physical activity sector.
"I hope others can take inspiration from the successful programmes and best practice demonstrated by these award winners, and look to build similar innovation and excellence into their own services across our communities."

The Active Training Awards 2018 winners:
Specialist Training Programme of the Year
Health Innovation Network

Small Employer of the Year
Jubilee Hall Trust

Medium & Large Employer of the Year
Everyone Active

Best Innovation
Future Fit Training

Training Provider of the Year
StreetGames UK

Transformational Leadership Award
Life Leisure

Learning and Development Supplier of the Year
British Weight Lifting

Outstanding Individual of the Year
Ruth Lynch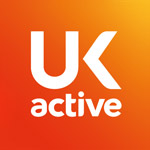 More People More Active More Often