A primary school teacher who led the way on the Active Kids Do Better initiative has been presented with a new award by Olympic athletes Laura Weightman and Danny Talbot.
The national Gold Active Teacher award was handed to Jay Clarke, from Liverpool's Rudston Primary School, in front of more than 800 delegates at ukactive's Active Uprising event, a three-day celebration of physical activity.
The award celebrates his work with Active Kids Do Better – a Nike and Discovery Education programme to increase children's movement and play throughout the school day.
Jay was one of the first teachers to sign up to the initiative, which now reaches hundreds of schools across the UK. The programme has helped pupils at Rudston Primary School to be more active, boosting their attainment and even school attendance.
Jay Clarke said: "Being the first 'Active Teacher' to receive a Gold award is a fantastic honour. It shows how dedicated myself and Rudston Primary School are to keeping children active on a daily basis and encouraging them to find their greatness.
"The Active Kids Do Better programme is for everyone. You don't have to be a PE specialist to implement it. In my class I have seen a rise in attendance which has supported the increase of attainment levels in pupils. There is no secret that this is linked to the children's increased activity level."
Jay was invited to meet British runners Laura Weightman and Danny Talbot at the Active Uprising conference in Manchester last week (21 July). He also took part in a panel session where he shared his experience of building an active school culture.
Fewer than one in four young children in the UK get the recommended amount of exercise, which means millions of children are missing out on the benefit of sport and play.
The Active Kids Do Better programme, developed with the support of Liverpool John Moores University, offers free resources, games and activities to all UK primary schools (teachers can sign up online at activekidsdobetter.co.uk).
From short-burst classroom activities to outdoor games and play, the programme gives busy teachers fun and easy opportunities to get children moving. They can also encourage their class to work towards Bronze, Silver and Gold awards.
Active Kids Do Better also gives schools access to Marathon Kids, the nationwide running programme which encourages children to run laps, with the goal of achieving four marathons over the course of a school year.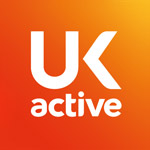 More People More Active More Often