ukactive has been working with the Government, local leaders and lead agencies in Nottingham to clarify the implications for the sector as Nottingham moves into Tier 3 on Friday 30th October.
As set out in the legal conditions for tier three in Nottingham, gyms and leisure centres are allowed to remain open, and indoor group exercise classes can take place. We recognise there is separate advice on the conducting of group exercises classes from the local leadership, and we will work with this leadership to provide any additional reassurance they require.
We also note that Saunas and steam rooms must close.
The Government and local partners will closely monitor the impact of these new restrictions, which will be in place for 28 days from Friday 30 October and will be kept under review.
ukactive is working with the local authorities to ensure they have data pertinent to the region and will work towards a resolution.
It is a mark of the work done by the sector in ensuring facilities are safe that COVID-19 prevalence remains extremely low across the physical activity sector, and as such the sector is able to continue to operate.
ukactive will continue to work with decision-makers across all nations to represent the sector in all decision-making processes, and to make sure we continue to receive the support the sector needs. Being physically active continues to be essential to the UK's recovery from COVID-19, and our sector is safe to deliver this.
For more operational guidance, visit the ukactive COVID-19 hub.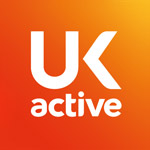 More People More Active More Often