Professor Chris Whitty, Chief Medical Officer for England, has been announced as a headline speaker for the ukactive National Summit, a series of free online sessions taking place every Wednesday throughout November.
Professor Chris Whitty will join other exceptional speakers across the series including Ben Page, Chief Executive Officer of Ipsos Mori, and Rebecca Marmot, Chief Sustainability Officer at Unilever, to discuss the ways in which businesses, charities and the Government must adapt their priorities, operations and values to meet the needs of a transformed society.
The series will kick off on Wednesday 4 November at 2pm with a session titled 'Political and business leaders: a new vision for physical activity'. Delegates will hear about the impact of COVID-19 on public attitudes towards health, the importance of cross-sector collaboration to secure lasting behaviour change, and how the pandemic has fast-tracked consumer demand for responsible business. The session will set the scene for the remainder of the National Summit series, which will explore how the physical activity sector can work with stakeholders across various industries and policy areas to transform the COVID-19 pandemic into an opportunity for real, transformative societal change.
The next session will take place on Wednesday 11 November, and hear from representatives of Sport England, Sheffield Hallam University, Liverpool John Moores University and the Centre for Ageing Better about the potential of data and insight to improve public health and wellbeing across the country. Delegates can expect to hear from panellists about the role of data in identifying 'what works' and the measures businesses can put in place to foster a culture of innovation and open data sharing.
On Wednesday 18 November, delegates can register for a session titled 'Placemaking for better social, economic and health outcomes' to find out more about the future of our cities, town centres and housing developments. Keynote speeches for this session will highlight changes in consumer behaviour, and outline the ways in which the physical activity sector can leverage growing consumer demand for health and wellbeing services to its advantage.
The National Summit will culminate in a session titled 'Integrated approaches to health and social care' on Wednesday 25 November, which will feature a keynote speech from Professor Chris Whitty, Chief Medical Officer for England, on the importance of building future resilience and the physical activity sector's role in supporting NHS England and the Government's wider prevention agenda.
Throughout the sessions on data, placemaking and integrated approaches to health care, there will be opportunities for delegates to ask questions and engage with our speakers. For more information and further details on speakers please visit the National Summit website.
Huw Edwards, CEO of ukactive, said: "As the sector endures the continued impact of COVID-19, the National Summit will lead a diversity of ideas and views to help our thinking on the future role we play in the communities we serve.
"We've brought together a programme of outstanding speakers including the Chief Medical Officer in England, Professor Chris Whitty, that will challenge us, as well as inspire us, to answer the fundamental question of how do we react to change.
"We would to thank our partners at Sport England, who have supported us in bringing the sector together for this important series of events, which I hope as many of you can enjoy and watch online, as well as take part in the Q&A after each session."
To book your free place at the ukactive National Summit, please visit the National Summit website.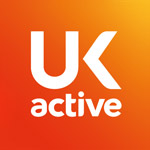 More People More Active More Often