By Pete Wells, Head of Standards and Risk, ukactive
I wanted to take the chance to write about something I very much believe in, something in which I feel our sector plays an integral part in for our local communities: defibrillators.
In the UK there are more than 30,000 out-of-hospital cardiac arrests a year where emergency medical services attempt to resuscitate the victim. However, the survival rate is low – only one in 10 people that have a cardiac arrest outside of a hospital survive. However, if defibrillation is used within three to five minutes it can produce survival rates as high as 50%–70%.
A defibrillator (or 'defib' for short) gives a high energy electric shock to the heart of someone who is in cardiac arrest. This high-energy shock is called defibrillation, and it is an essential part in trying to save the life of someone who is in cardiac arrest. A defibrillator may also be referred to as a defib, an AED (automated external defibrillator) or a PAD (public access defibrillator). Defibrillators are relatively easy to use, with clear instructions when the machine is switched on, and are proven to save lives.
There has been some good progress following campaigning for more defibrillators, including the great work that the Oliver King foundation has done for schools. Within the sports sector, the importance of life-saving defibrillators was shown last year in both the European Championships, when Christian Eriksen suffered a cardiac arrest but was saved thanks to the quick use of a defibrillator, and again highlighted when a Newcastle United supporter fell ill at a Premier League game in October. Eriksen's story has raised the profile not just of support for elite athletes but for local communities to have improved access in all public places.
While we know that a lot of fitness and leisure facilities already have a defib on site, which is great, there are still some that do not. ukactive urges you to consider purchasing a defib for both your staff and members, along with the local community to access.
Using a defib is safe and relatively simple. Instructions are given automatically from the machine in the event of an emergency but we would recommend that all staff are aware on how to use one. The British Heart Foundation has a short instructional video which is worthwhile spending three minutes watching. It could save someone's life.
Following on from this, as great as it is to have a defib within your facility, we also believe that we should be helping our local communities when needed. That is why ukactive is supporting an initiative called The Circuit,  provided by the British Heart Foundation. It is a life-saving innovation which maps defibrillators across the UK, connecting them directly and automatically to ambulance services so that callers can be directed to use them until the ambulance arrives. If you have a defib, please register it with The Circuit here.
After a cardiac arrest, every minute without CPR and defibrillation reduces someone's chance of survival by 10%. With a total of around 7,000 gyms, pools and leisure centres across the UK, think of the difference we could make.
Our facilities form part of the social fabric in every community and play an essential role in our nation's health and wellbeing. We hope that by encouraging more sites to get a defibrillator, train their staff and register with The Circuit, we will be able to save even more lives.
Find out more and register your defib with The Circuit today by clicking here.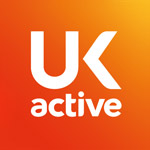 More People More Active More Often