ukactive has issued the following statement in response to the Government's Levelling Up White Paper
Huw Edwards, CEO of ukactive, said: "The Government's Levelling Up White Paper provides a comprehensive analysis of the significant economic, social, and health inequalities we need to address as a nation, and we are encouraged that improving both healthy life expectancy and wellbeing are integral to the Government's bold targets.
"That said, hitting these targets will require a level of partnership between sectors and government never previously seen, and that is especially the case for the overall sport and physical activity sector. Increasing physical activity levels must be at the heart of this push for a healthier UK.
"From ukactive's perspective, we have already set out clearly our desire to support the Government on this journey. In September 2021, ukactive presented a 'Shared Ambition for Growth' strategy, laying out the potential of the sector to grow by more than half by 2030, reaching millions of people and fuelling a revolution in the UK's physical activity levels.
"The Government has now committed to narrow the gap in healthy life expectancy between local areas where it is highest and lowest by 2030, which further underlines our shared ambition.
"What the Government needs to do now is twofold.
"Firstly, before it begins to address the long-term, it needs to address the immediate. There remains insufficient support for many gyms, pools, and leisure centres which continue to struggle to survive from the impact of COVID-19. We are now seeing more and more facilities restricting services or closing. This will be exacerbated by the increase to the cost of living.
"The Government cannot deliver key elements of its 'levelling up' agenda if this issue is not addressed.
"Secondly, there needs to be clarity on how our sector will be utilised as part of the Government's levelling up agenda. The work of Sport England and its 'Uniting the Movement' strategy is important, but can only be part of the solution.
"What we now need to see is concrete detail on how the Government will shape and improve the landscape in which our sector operates, including clarity on access to future investment, tax and regulatory reform, and policy development.
"It is crucial that the update to the Government's strategy, 'Sporting Future' – expected later this year – delivers that detailed plan and provides a clear link back to the Government's levelling up ambitions.
"From swimming in local lidos, to cancer rehab and social prescribing in community leisure centres, working out at lunch in the high-street gym, to playing games in sports halls and on tennis courts, the fitness and leisure sector is the bedrock of community engagement and infrastructure for active lives, supported by both the public and private sector.
"Our sector is well placed to support the Government's ambitions in levelling up and we look forward to growing that partnership that delivers for the communities we support."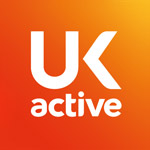 More People More Active More Often