By Isabelle Wolridge​, Events Coordinator, ukactive
The ukactive Awards, in partnership with Active IQ, have returned in full force. We couldn't be more delighted to return to the full list of award categories since, for the most part, the categories have not been open for new entries since 2020.
In addition to our traditional award categories, we welcome back our COVID-19 specific awards, after making a successful debut last year. These awards have been adapted to focus on the recovery, resilience and successes achieved throughout the pandemic.
We have also introduced a very special award to the mix, The Jan Spaticchia Special Recognition Award. This award aims to acknowledge an individual from the sector who has made a significant impact through their work and involvement across the breadth of the sector.
Further details about all our award categories can be found on our Awards page.
We encourage all types of organisations to enter as the ukactive Awards recognise incredible work, accomplishments and efforts all across the sector – from small businesses to large-scale operators. By entering, you will be able to benchmark your organisation against the very best, enhance business credibility and brand exposure, and boost morale by connecting teams within your company.
Getting to any stage of the ukactive Awards is incredibly valuable, regardless of whether you make it to the finalists' stage or not. At the end of the process all entrants will receive feedback reports, providing information that will help you reflect on your journey, your business goals, and allow you to reassess your strengths and areas for improvement.
As for the ukactive Awards ceremony itself, this year couldn't be a better time to enter, as we are thrilled to be celebrating the awards this summer in Birmingham, at the International Convention Centre, on Thursday, 30 June. This will be a moment for the sector to unite, to celebrate, and to recognise all of the hurdles that have been overcome during the pandemic, shining a light on the passion, determination and accomplishments achieved by hard-working teams and individuals across the sector.
Personally, I'm very excited to start the awards process once again and feel proud to be working on them this year. I cannot wait to hear and learn about all the fantastic projects, activations, campaigns and diverse talents that are present across teams, organisations and individuals.
If anyone has any questions or would like to find out more about the ukactive Awards, please do not hesitate to contact us at events@ukactive.org.uk
For full details view our Entry Guide here and to apply for the ukactive Awards click here. Please note, the closing date for all entries is Friday, 25 February 2022.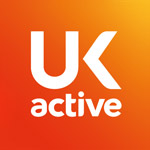 More People More Active More Often