ukactive Executive Director Steven Ward responds to the result of the EU Referendum:
Following today's referendum result, the physical activity sector will seek assurances that the operating conditions for business in the immediate term are safeguarded.
The primary concern for businesses within the physical activity sector at this stage will be that the sustained period of growth over the previous years that has made our sector the driving force of the wellbeing economy, can continue without disruption as the process of leaving the European Union begins in earnest.
Beyond the immediate concerns with stability, ukactive will ensure that its members are kept up to date with all implications on regulation, health and safety standards and every other issue which may affect the operating conditions of any of our members.
Many members will be concerned around the impact of the British Exit on the access to labour and the free movement of the workforce. Leisure centres and activity providers use and rely on workers from the European Union. Alongside the wider business community, ukactive will be pushing for specific details around the access to the workforce and how policies will affect businesses.
Moving forward, the government – who has pushed ahead with significant measures to promote physical activity through an updated strategy for sport and physical activity and the fantastic work of Public Health England- should continue in the same vein as soon as possible.
If we are going to turn the tide of inactivity and achieve our mission, we will need a wide-ranging partnership which includes wholesale buy-in from both the public and private sector.
Therefore we need to ensure that any future government and any future Prime Minister commits to prioritising physical activity as part of its wider health policy and that the incredible momentum that has built up in recent years on this most crucial issue is not held back.
Although this is clearly a time of uncertainty for the country, our sector is built on strong foundations and we have no doubt that it will continue to flourish in years to come.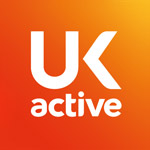 More People More Active More Often