Gyms, pools and leisure centres have continued to report extremely low rates of COVID-19 among people using their facilities since the latest reopening, as operators maintain high levels of data for the sector.
Since sites reopened in England, followed by Scotland, Wales and Northern Ireland, the ukactive Research Institute has continued to collect aggregated data on a weekly basis from more than 1,500 facilities across the UK, representing more than 77 million visits from April to August.
The latest results show an overall rate of just one case per 100,000 visits, measured from 12 April 2021 to 15 August 2021, indicating that rates of COVID-19 among the gym-going population remain low and that safety measures taken by facilities continue to be effective.
Supported by ukactive's 'Fit Together' campaign, operators have shown their commitment to maintain high safety standards after Government restrictions were relaxed, helping to ensure employees and the public that their gym, leisure centre or fitness class, is a safe place to work in and a safe place to work out.
Gyms and leisure facilities have continued to follow strict protocols to help reduce the spread of the virus, including proper ventilation throughout and comprehensive cleaning protocols.
The sector's data compares favourably to COVID-19 rates among the general population as reported by the Government, which for the same period measure 160.6 cases for every 100,000 people living in the UK.
Gym and leisure centre operators are well positioned to capture real-time data effectively, based on membership details held within their databases, as well as recording details for all users, in line with relevant data protection requirements.
This allows for quick and relevant contact tracing if there is a case reported by someone who has visited a facility and then gone on to test positive.
The sites reporting data represent a mixture of facility types, including gyms, leisure centres and boutiques, as well as different operating models, including private multi-site chains, public leisure trusts and independent operators and studios.
Data from ukactive members will also help to inform the picture in Europe, feeding into the second THiNK Active study on COVID-19, to be published by Europe Active in September.
Huw Edwards, CEO of ukactive, said: "Despite the challenges faced during the pandemic, one of our sector's successes has been its dedication to high standards of safety and care for its customers, staff and community, including the diligent monitoring of any COVID-19 cases reported.
"The latest data collated from our members shows that our sector's commitment to safety and monitoring remains as strong as ever, ensuring our facilities will remain open and accessible in order to play their essential role in our nation's recovery.
"It has been heartening to see millions of people returning to their local gym, pool or leisure centre with confidence over the summer period, demonstrating just how valued these facilities as part of the fabric of our communities."
To find out about contributing data to the ukactive Research Institute, email research@ukactive.org.uk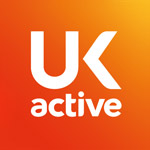 More People More Active More Often