ukactive and EuropeActive have agreed to strengthen their partnership following a meeting at the IHRSA European Congress 2019 in Dublin this week.
ukactive CEO Huw Edwards and EuropeActive Acting CEO David Stalker met at the sports and fitness industry event on Monday, 14 October.
They reiterated their commitment to maintain their close working relationship whatever the outcome of the Brexit process.
The mutually beneficial partnership will see the organisations continue working together in four key areas: data and research, policy and regulatory issues, operator benefits, and campaigns.
Both organisations are committed to making the relationship stronger and working together in areas of shared concern.
Huw Edwards said: "ukactive and EuropeActive have really benefitted from our excellent partnership over the past five years.
"The Brexit situation has created numerous uncertainties in the sector but this will not affect our relationship.
"David and I have agreed that we will continue to build on, and strengthen the way we work together on a number of key issues and activities that will bring wider benefits for the sector."
David Stalker said: "With our combined resources we are showing governments and policy-makers across Europe that we are leading the way in attracting more people to be physically active. Our recent #LetsBEACTIVE in Europe and National Fitness Day in the UK are prime examples of how we are working together in getting the message across about promoting an increase in physical activity and sport.
"Brexit is not going to affect the important relationship and cooperation between EuropeActive and ukactive in any way."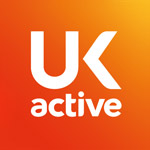 More People More Active More Often