ukactive CEO Huw Edwards said: "We are pleased to see the Active Lives Survey show a continued increase in people being active and a decrease in the inactive population.
"This reaffirms the clear trend that the fitness and leisure sector is driving physical activity levels across the country.
"It is important to recognise our members' incredible contribution to the growth in fitness activities, as demonstrated by the rise in gym and weight training in particular.
"The updated CMO guidelines on physical activity highlight the importance of strength training, as supported by our Research Institute Principle Investigator, Dr James Steele.
"We are pleased to see the increasing activity among women and older adults highlighted, however, there is still considerable work to do in reducing the inequality gap for lower socioeconomic groups.
"As part of our new partnership with Sport England, we share the aim to deliver more sustainable activity.
"We must now extend this partnership to the NHS, recognising our sector as critical for the preventative agenda and working together in a strategic relationship to capitalise on our expertise in providing solutions for all parts of society.
"We need the government to acknowledge the scale and influence of our sector and to support the changes necessary to increase our impact over the coming decade, such as regulatory changes to encourage fitness operators onto the high street.
"It is vital we continue the discussion about promoting physical activity so that more people have the opportunity to lead a more active life.
"The results from the Active Lives survey will be one of a number of topics that will be
discussed at our National Summit on the 31 October."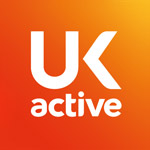 More People More Active More Often