ukactive has today (20 February) announced the launch of two major new reports as part of its Business Intelligence service.
The first product is a new series of quarterly business reports entitled 'Moving Communities', which will provide new intelligence to the sector on a more regular basis.
Building on the success of ukactive's annual Moving Communities report – which is available publicly and tracks trends over the past three years – the new reports will offer closer monitoring to identify leisure trends, based on millions of visits held by DataHub.
The quarterly Moving Communities reports will be available exclusively to ukactive members from April, offering more regular tracking of sector-wide trends over the course of the year.
As part of its growing services, ukactive has also announced the first major independent assessment of the impact of booking intermediaries – aggregators – in the fitness and leisure market.
Funded by Sport England and conducted by the ukactive Research Institute, the research will examine in detail the effect of the growing aggregator market, such as whether there is a significant increase in new people being active through the growth in aggregator memberships.
The research will begin in April and last three months, with the final report due to be published in late Summer. It will draw upon input from aggregators and operators, with agreement of the key metrics and affected market conditions.
Huw Edwards, ukactive CEO, said: "These new reports come in direct response to feedback received from the ukactive Membership Survey, with our members showing a clear appetite for better reporting of sector performance and trends.
"We want to utilise the wealth of data being generated across the sector to provide our members with a more detailed picture of the landscape.
"Our quarterly Moving Communities reports and aggregators report will be managed and delivered by the ukactive Research Institute, ensuring that quality and independence is at the heart of our Business Intelligence service.
"These reports represent powerful new tools for decision-making, supporting the growth and impact of organisations across the physical activity sector."
The reports will address a number of challenges facing the sector, including greater consistency of terminology and the quality of the measures in place.
They will form part of ukactive's growing portfolio of Business Intelligence Services, which include Business Performance Benchmarking, the Social Value Calculator, Impact Assessment and Latent Demand reports.
For more information, please email clientservices@ukactive.org.uk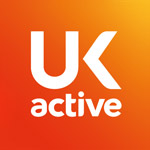 More People More Active More Often