ukactive and Sport England have today (6 June) announced the development of a new leadership learning platform designed to transform knowledge sharing in the physical activity sector – one of five major projects launching over the coming 18 months as part of a new partnership between the organisations.
Set to launch later this year, the Communities of Learning will operate through an online platform that allows leaders in the physical activity sector to discuss burning issues and areas of interest, from emerging risks, to getting young people more active and women's leadership.
By sharing what works, organisations working in sports, fitness and leisure will be able to improve their operations to help more people get active.
The announcement was made today in front of leaders from across the sector at the Active Uprising conference, taking place in Manchester.
It represents the first phase of work under a partnership between Sport England and ukactive that aims to contribute to the development of a customer-focused, efficient and sustainable sport and physical activity sector.
Five innovative new projects will begin to take shape from this summer, with the Communities of Learning forming part of a Workforce stream – working closely with CIMSPA – which aims to support leaders throughout the sector by fostering stronger networks and knowledge sharing platforms.
The other four streams are Digital, Inclusion, Campaigns and Infrastructure.
The Communities of Learning will begin rolling out later this year to organisations that become a member or strategic partner of ukactive, which currently represents 4,000 members across the breadth of the sector.
The reach and breadth of ukactive's members and stakeholders makes the not-for-profit health body perfectly placed to host the Communities of Learning, which have been set up with the help of National Lottery funding, provided through Sport England.
ukactive Acting CEO Huw Edwards said: "The Communities of Learning will give our sector a powerful new tool in its mission to get more people, more active, more often.
"Every day organisations across the physical activity sector are creating innovative new solutions to get more people active, as well as tackling the big challenges our sector faces, but sharing these experiences has been limited to Active Uprising, National Summit and a handful of other major events each year.
"The Communities of Learning aim to keep the conversation alive so that organisations from far and wide, both large and small, can learn together.
"We have a sector united in its ambition to turn the tide of physical inactivity and our partnership with Sport England will deliver tangible benefits for every organisation.
"We look forward to developing  this work and engaging the sector with this and other upcoming streams under this important partnership with Sport England."
Sport England CEO Tim Hollingsworth said: "We're delighted to launch our strategic partnership with ukactive with the learning and development platform – designed to benefit all organisations working to help people get active by sharing good practice and evidence-based learnings on what works and what doesn't.
"Our joint aim with the partnership is to bring together the sector so we can grow together, innovate and collaborate to maximise our efforts.
"Among our aims will be supporting activity providers to digitally innovate to help make it easier for people to access sports or fitness sessions.
"We'll also encourage the creation of accessible and welcoming facilities to attract more customers and break down the barriers for groups like women, disabled people and BAME groups who are currently less likely to be active.
"And two more important factors of the work are campaigning to inspire people to get active and supporting good infrastructure in the physical activity sector.
"This is the start of what we want to be a long-term partnership with ukactive, its partners and membership to deliver the shared goals of Towards An Active Nation."
Of the other streams, Digital aims to support the sector through its journey of digital transformation, specifically ensuring open data is engrained in the day-to-day of the sector so that organisations can learn from each other and make evidenced-based decisions.
Inclusion will see the evolution of the Everyone Can project this autumn, to create a network of inclusive and accessible gyms and leisure centres that help organisations connect with more people.
Campaigns aims to improve the coordination of public health campaigns with organisations in the sector to help drive participation and engagement with people.
And Infrastructure will see Sport England and ukactive working together to help reinvigorate the physical infrastructure of the sector and evidence its value as part of the movement for an active nation – supporting organisations to develop more efficient, sustainable services and facilities.
Further details of the work in these areas will be released later in the year.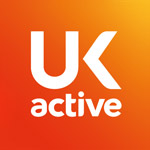 More People More Active More Often