ukactive and EGYM have today (Wednesday 7 October) launched a major new consultation to explore how the sector is supporting people over the age of 55, and those with long-term health conditions, to lead an active lifestyle.
The UK-wide consultation comes at a crucial time for public health, with the COVID-19 virus posing an increased threat to people with underlying health conditions and older adults.
From today, ukactive is calling for submissions to help showcase the sector's current work to meet consumer needs, as well as to identify areas for improvement and where offerings can be scaled.
The findings will lead to a series of recommendations around the level of support and change required at a national level, shaping ukactive's policy calls to maximise the sector's impact.
The first phase calls for organisations in the sector to submit case studies for evidence, such as solutions, programmes and commissioning models that are in place to support older adults and those with long-term conditions to be active.
Once submissions have been collected and analysed by the ukactive Research Institute, a group of older adults – selected to best represent individuals from this age group – will be invited to take part in a qualitative research process, further examining the sector's provision.
The findings will be presented in a report, alongside recommendations for the sector to establish best practice. The report will outline the ways the Government can support the sector to scale up programmes in order to help address the health and social challenges associated with an ageing population.
Inactivity levels generally increase with age, with the sharpest increase coming at the age of 75, when almost half of all adults are classed as inactive.
Research also shows that supporting regular physical activity for people with long-term conditions helps to reduce the risk of falls and fractures, reduce pain and disability, improve quality of life, maintain independence, and improve mental health and wellbeing. Focusing on physical activity can also prevent or delay the need for social care.
The combination of an ageing population and the increase in preventable long-term conditions is putting an unprecedented strain on the NHS.
A recent study by Sport England and Sheffield Hallam University showed that investment in community physical activity has huge health and social benefits, including an estimated £9.5bn in savings from the prevention of serious physical and mental health conditions, £3.6bn worth of savings from the prevention of 900,000 cases of diabetes, and £3.5bn of value generated in avoided dementia cases and the related care.
The King's Fund estimates that if the next 50 years follow the trajectory of the past 50, then the UK could be spending nearly one-fifth of its entire wealth on the public provision of health and social care.
Dr Matthew Wade, Head of Research at ukactive, said: "It is crucial that over-55s take part in regular physical activity to help maintain physical and mental health and independence.
"Sadly, we know that many people over the age of 55 are not active enough, but we also know the hard work that the sector undertakes to improve activity levels across the life course.  We want to find out exactly what the sector is offering to support older adults to be physically active.
"Today we are calling for as much evidence as possible from ukactive members and other organisations to provide a comprehensive picture of the current offer for over-55s, and those with long-term conditions, so that we can provide evidence-based recommendations to improve the offering."
Kerstin Obenauer, Country Director at EGYM UK, said: "This is a hugely important piece of work. Through this partnership with ukactive, we want to bring the sector together to explore and share best practice in the provision of services and facilities specifically designed for older adults.
"Showcasing best practice in this area presents an ideal opportunity to demonstrate the value our sector can add to a government 'prevention rather than cure' health care strategy, positioning physical activity sector as an intrinsic part of the future health care solution."
To submit a case study for the Active Ageing Consultation, click here. For more information about the consultation, email research@ukactive.org.uk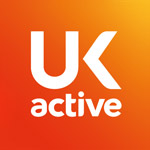 More People More Active More Often