ukactive has today (6 October) issued the following statement on the safety and essential nature of fitness and leisure facilities in Scotland
Huw Edwards, CEO of ukactive, said: "As the Scottish Government is faced with difficult decisions about restrictions to control the virus, fitness and leisure facilities must be recognised alongside essential retail as providing a vital service to the nation.
"The fitness and leisure sector has a crucial role to play in keeping people in good condition to fight COVID-19 through the autumn and winter.
"We have been sharing the latest data from the sector with the Scottish Government, showing that the number of people with confirmed cases of COVID-19 who have visited facilities – – before being confirmed positive – is extremely low. This demonstrates the huge efforts being made to ensure people do not visit if they might have the virus.
"This shows that the proactive protocols put in place by gyms and leisure facilities to prevent people with the virus from visiting them are working, alongside the highest standards of cleanliness, social distancing and safety to reduce the risk of transmission.
"We must remain vigilant and continue to monitor the situation closely so that the Government and local authorities are armed with the best possible evidence to inform decisions about the sector."
Further reading: UK government urged to classify leisure centres 'essential' or face mass closures (Guardian)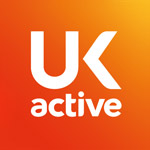 More People More Active More Often