Active Uprising will return this year with the theme focused on 'Leading our sector into the future', ukactive announced today (22 April). 
After huge success in Manchester in 2018 and 2019, followed by two years of disruption during the pandemic, this year a new venue will host the sector's flagship conference – the International Convention Centre in Birmingham. 
The event takes place on Thursday 30 June, as the city prepares to host the Commonwealth Games 2022, and tickets are now live on the Active Uprising website. 
Active Uprising will be followed in the evening by the ukactive Awards, held in partnership with Active iQ, as the sector gathers to celebrate the incredible work and achievements of the sector despite the challenges of the past years. 
The conference will showcase progress across the sector and help to inspire delegates through motivational speakers and thought leadership, all as part of ukactive's role to protect, inform, and advise our members; to represent and champion our members; and to help our members to grow. 
The event promises a day of discussion and learning centred around ukactive's 'shared ambition for growth', which outlines the work required to grow the sector's reach by 2030. it will also offer delegates unique networking opportunities with leaders from across the health, fitness, sport and physical activity sector. 
Huw Edwards, CEO of ukactive, said: "We are delighted that Active Uprising is back and we will be heading to Birmingham this year as the eyes of the world turn to the city for the Commonwealth Games. 
"It is just over a year since the sector's facilities reopened following the pandemic so this summer's Active Uprising represents a moment to build on the progress we have made in the face of adversity and harness the unity we have going forward. 
"It's an exciting time to come together, with an incredible opportunity to lead the sector into the future and achieve our shared ambition for growth." 
ukactive members can register for tickets today to make sure you do not miss out on our special members' early bird rate, now available via the Active Uprising website. Watch this space for further details about the agenda and speakers, which will be released shortly.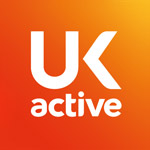 More People More Active More Often