By Leona Petch, Personal Trainer, Les Mills
I'm Leona, a group exercise manager, class instructor, personal coach, mummy (to two human babies and one dog baby) and a keen sea swimmer based in Yorkshire in the UK. In 2019 I joined the Les Mills UK BODYPUMP Trainer Assessor and Presenter team. BODYPUMP has always been my first love and something that I'm hugely passionate about, so being able to share that passion with instructors all over the UK was an absolute dream.
During lockdown in 2020 I was offered the opportunity to train to teach Les Mills BORN TO MOVE. Despite being a mum of two with both children who loved this programme during lock down, teaching and training the programme wasn't something I had ever considered. To be honest, the prospect of teaching children terrified me a bit. However, I decided to venture into the unknown and embark upon my instructor training.
I was blown away by how much content there was, I hadn't realised that being an instructor for this programme would certify me to teach five age groups. I was also so intimidated by the older school year ages, and concerned that I might need to dance (my dancing has been likened to Mr Bean more than once in the past). Nevertheless, the training weekend came and my instructor journey started.
The training weekend was awesome. We had so much fun, learnt so many new skills and so much about working with children. I also realised you don't have to dance like J-Lo or Madonna to teach the dance tracks. I finished the weekend feeling super excited about BORN TO MOVE, inspired to bring this amazing programme to the kids in my area, particularly during a time when schools were intermittently shut.
During the lockdown I taught online and arranged to teach in local schools, and the response from the children was amazing. After I became certified, I was invited to upskill to become a BORN TO MOVE trainer for Les Mills UK.
I now train other instructors and I'm also lucky enough to be part of a huge roll-out of the programme with the East Riding for Yorkshire Council, which plans to bring this amazing programme to at least seven of its local authority centres. We also plan to run community sessions in local children's centres, schools, and play groups, to inspire as many children as possible to fall in love with music and movement.
We have since trained up several instructors and from January 2022, I'm also planning to teach my own community sessions and develop my coaching business to include a specific children's programme.
Teaching this class throughout the pandemic, being able to inspire children to move, even through a computer screen, and now being in a position to reach more children through the fantastic work East Riding Yorkshire Council is doing, is such a wonderful position to be in.
As a mum of two young children (aged three and seven), the rise of childhood obesity, diabetes and other health issues is always on the agenda for me. I care deeply about the kind of future we are creating for our children and really, genuinely believe that my work gives me and other instructors, parents and carers the chance to make a huge impact on their lives.
Movement matters, children's mental health and physical health matters, creating healthy relationships with movement, and food matters, having fun matters. I love that our programme grows with the children, from learning basic movements, playing in the younger years to developing coordination, balance and challenging them more in the older years, while always having fun and using their imaginations.
This article forms part of ukactive's new Essential Series, shining a light on the essential role played by ukactive's members in society today. To find out more or to propose a story from your business or customers, please email press@ukactive.org.uk
Disclaimer: Any views or opinions expressed are solely those of the author and do not necessarily represent those of ukactive.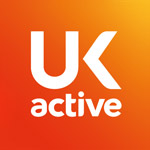 More People More Active More Often