Active Luton has created opportunities for its BAME community, specifically targeting Muslim women and girls to embrace learning to swim and enjoying swimming regularly.
In partnership with the Institute of Swimming, Active Luton trained 64 female swimming teachers through their Level One and Two Swim England Qualifications in 2019, with 21 of the newly qualified teachers having BAME heritage.
Active Luton has also timetabled women-only and women and children-only sessions at all of its pools, to be respectful to Muslim cultural and religious beliefs.
Carol Trower, Workforce Development Training Manager at Active Luton, said: "Luton is a highly diverse, multicultural area and we are committed to making swimming inclusive and available to all.
"BAME communities are still largely under-represented in swimming, are less likely to learn to swim and have a lack of positive swimming role models.
"There is no straightforward, simple solution but Active Luton is making progress through the work of our dedicated Active Communities and Workforce Development Teams."
The teams work with neighbourhood community groups in Luton, building networks to tackle inequalities and breaking down barriers to participation, to ensure there are pathways and opportunities for all.
Active Luton's team immerses itself within communities, creating a trusted relationship where an open discussion of cultural differences has helped to find shared goals and solutions to integrating Muslim women into its aquatic offerings.
Carol said: "These sessions, across all three of our pools and our community school pool partner, are extremely popular with all women, whatever their faith or background.
"Many women are happier swimming in an exclusively female environment. We have to be mindful of our staff schedules to ensure all poolside staff and changing rooms are women-only, and that the pools' viewing platforms are also closed.
"We have also instigated an open dress policy, so you can wear whatever you feel comfortable swimming in, as long as it's safe, clean, modest and not excessively baggy.
"Timetabling is only one part of the solution. Active Luton has also actively engaged with communities to share the value of learning to swim and provide aquatic career pathways and BAME role models."
One of Active Luton's initiatives included working with a community group called Precious Pearls, which runs women-only swimming lessons for Muslim women and girls at one of the school pools within the heart of the community.
A lack of funding meant this group was going to be unsustainable. Active Luton secured funding through a Community-Led Local Development programme and with the additional support of a 'team BEDS&LUTON' workforce development fund, the Institute of Swimming were able to run a women-only pilot.
The pilot trained five members of the group as assistant swimming teachers, who will support existing female swimming teachers in delivering lessons to children and teenage girls.
Kamillah Lacey from the Precious Pearls Community Group said: "Without the support from Active Luton and the Institute of Swimming we would not have been able to continue and develop swimming sessions for females.
"We have been able to train women within the community to engage with those who have been unable to access swimming previously, especially older girls, giving them a life skill they may never have gained.
"We have been able to create a sustainable programme with those who have been trained now volunteering as part of the programme and eventually they will be able to gain further qualifications and employment opportunities, which they never thought would be possible."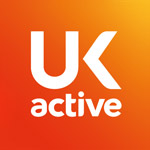 More People More Active More Often