ukactive member School Lettings Solutions (SLS) has announced the launch of a national competition which will offer one group the chance to win a year's hire of facilities at a school in their region.
SLS is on a mission to connect sport and leisure groups, classes and teams with their local schools to enhance the sense of community in the area and bring life to school facilities – and much-needed additional revenue – after the school bell has rang.
Founded in 2012, SLS provides a full letting solution for schools, academies and colleges to maximise the use of their facilities to the local community during evenings, weekends and school holidays. SLS welcomes nearly 10,000 community groups into facilities every year.
The competition provides the opportunity to nominate a worthy community group, team, club or class which epitomises community spirit and is in need of sport or leisure facilities.
The winning project will receive a year of hire, which could be worth up to £5,000, with four regional project finalists also receiving a month's worth of hire for their group with a value of up to £500.
To enter, groups should submit their reason and requirements. Entries can be supported by a video or photo which shows what value they bring to their local community and why they should win.
Scott Warrington, co-founder of SLS, said: "In our experience, thousands of sport and leisure groups across the UK struggle to find suitable, high-quality facilities to base their club, group or session in, with lack of access to school facilities often being the main barrier.
"Whether it's a hall for a new mums' fitness class or a base for an under-8s' football session, SLS's Active Community competition will provide an organisation with a base in the heart of their local community free of charge for a whole academic year.
We hope to see lots of entries from groups across all regions and all varieties of sport and leisure."
All entrants will be judged by a panel of industry leaders including Jack Shakespeare, Director of Children, Families and Young People at ukactive. Further guest judges are yet to be announced.
Projects can range from a local community group, football team, exercise class or charity.
Nominations can be submitted online from 8th April date by providing the name, location and requirements of the group and your reasons why they deserve to win. The deadline for entries is Wednesday 15th May.
School Lettings Solutions are ukactive members. To find out more about the benefits of ukactive membership, click here.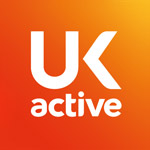 More People More Active More Often