ukactive has urged the nation's leading sports governing bodies to commit to a long-term strategic alliance with the wider physical activity sector in order to improve participation rates.
Five National Governing Bodies (NGBs) have partnered with ukactive to foster closer relationships with its vast membership network of gyms, leisure centres and physical activity providers.
Badminton England, British Gymnastics, British Weightlifting, British Tennis and Swim England have all joined as members of ukactive this year, demonstrating a shift in the sport and physical activity sector landscape.
During a joint question and answer session with Sport England at the Why Sports Conference in London yesterday (27 November), ukactive Public Affairs Director Huw Edwards called for NGBs to make better use of existing facilities within the sector, as well as finding new opportunities to collaborate.
Huw Edwards said: "National Governing Bodies are beginning to see the powerful potential of partnering with the wider physical activity sector in order to boost participation in their sports.
"We stand at the start line of a marathon to shift the way we think about sports facilities and participation, with the power to reimagine existing leisure centres and be more creative in designing new ones.
"Together with Sport England, we want to work with NGBs, leisure centre operators, gyms and other community facilities to bring these sports and services to more people in more locations.
"We look forward to working with our ambitious new members to draw on their expertise as NGBs and help to facilitate new partnerships for them across the sector."
ukactive has more than 4,000 members, from gym and leisure centre operators to children's activity providers, boutique gyms and equipment suppliers.
Speaking alongside Sport England Property Director Charles Johnston, Edwards also highlighted an investment proposal for physical activity and sports facilities to be co-located under one roof with other community services such as GP drop-in centres, libraries and police services.
The "wellness hub" model, which has been submitted to government, would leverage £1bn of capital investment to transform ageing leisure facilities into state-of-the-art wellness hubs designed to encourage people to be active by providing an easy one-stop shop.
Since Graves Health and Sports Centre in Sheffield underwent a £16m transformation to become a wellness hub – with co-funding from British Gymnastics – it has seen an 82% increase in visitors.
The discussion also drew on the lessons of Sport England's Local Delivery Pilots, which seek to tackle inactivity by recognising unique needs of each community – from structure to geography and relationships.
Using £100m in funding, the pilots have targeted priority audiences and their physical environment, covering built and natural environments, as well as transport links.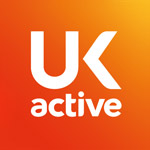 More People More Active More Often