ukactive has issued the following statement today (10 January) in response to the Government's announcement of a new Energy Bills Discount Scheme
Huw Edwards, CEO of ukactive, said: "The Government's new Energy Bills Discount Scheme will fail to give thousands of pools, leisure centres, and gyms the support they need to avoid further service restrictions, closures, and job losses.
"Having experienced a rise in energy costs of up to 300% compared to 2019, the new scheme will make little material difference to the greater energy cost pressures these facilities will now face from 1 April.
"The failure to categorise certain services, especially swimming pools, as 'intensive' energy users requiring more bespoke support is a significant oversight given the overwhelming evidence provided to the Government on their energy use.
"Under the previous scheme (Energy Bill Relief Scheme) ukactive had already projected that 40% of council areas are at risk of losing their leisure centres or seeing reduced services at their leisure centres before 31 March 2023, and three quarters (74%) of council areas are classified as 'unsecure', meaning there is risk of the closure of leisure centres or reduced services before 31 March 2024.
"The pace of closures nationwide matches these projections, with swimming pools most exposed due to their significant energy dependency.
"The implications of this new scheme for communities across the country are severe unless reviewed.
"Communities will see the loss of local services, including swimming lessons for children, mental health services, bespoke programmes for older citizens, ethnically diverse communities, and disabled people, and long-term health programmes including cancer rehabilitation, musculoskeletal support, and type 2 diabetes. This will impact millions of people, of all ages, abilities, and backgrounds.
"As more facilities close, the decision to deny greater support for these facilities will create even more challenges for the NHS, which is already under unimaginable pressure, and impact economic productivity by hampering efforts to get people healthy for work.
"Tragically, the impact of the scheme and more facility closures will damage further our national health, our NHS, and our economic growth.
"We now want to support the Government to make the necessary adjustments to the scheme to ensure our sector's services, especially swimming pools, are properly recognised.
"Furthermore, we want to work with the Government to look at all options to minimise the restrictions and closures as a national priority, providing support from other areas of Government control and patronage.
"This should include placing these facilities at the heart of addressing the major challenges we face as a nation, including the mental health crisis in young people and adults, operational pressures on the NHS, and the growth of people of working age becoming economically inactive.
"Following the Public Accounts Committee's new report on grassroots participation in sport and physical activity, the Government said it had "made the nation's health and fitness a priority" so we now need to see this sentiment matched with action."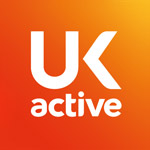 More People More Active More Often