By Jenny Patrickson, MD, Active IQ
Our industry doesn't stand still and neither should we. Learning and development are essential to a competent, capable and adaptable workforce. Yet it will take more than a few CPD courses to address the barriers facing the physical activity sector, particularly in the wake of COVID-19.
Back in February, you may remember us announcing our new partnership with ukactive to support the Learning & Development Network. If you're unfamiliar with this, its aim is to explore topical issues facing the physical activity sector. We want to engage as comprehensively as we can with employers, employees and the education community to ensure we produce cutting-edge, fit-for-purpose products and services that meet the needs of all stakeholders.
We are delighted to announce that the first official Learning & Development Network session will be taking place on Wednesday 7 October at 1pm. Albeit virtually on this occasion, the first session will explore how we can best meet the L&D needs of our workforce. The physical activity sector is diverse and rapidly evolving, and to keep pace, workforce learning and development are key – not only to meet the needs of customers and employers but also to ensure opportunities for both personal and career development, and to share best practice.
Led by Keith Smith, our keynote speaker, the session will provide thoughtful insight into the importance of creating positive experiences for customers, and an exploration of the learning and development needs of the workforce to ensure it can meet sector challenges head on. This particular session is aimed at meeting the needs of employees and identifying skills gaps plus looking at current requirements and trends.
Our second session, later this year, will take a deep dive into the knowledge and skills required for working with clients living with long-term conditions. The date will be confirmed shortly, and this session will also take place virtually due to COVID-19 restrictions, but we sincerely hope to reunite with a face-to-face forum in 2021.
By breaking down barriers and bringing together employers, employees and educators we hope to form a 360-degree view of our sector's problems and priorities. From there, we can join the dots to produce qualifications, resources and content that is truly reflective of what our sector requires.
With these events taking place virtually there are no limits to taking part. To sign up to the session visit the webinar registration page.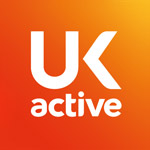 More People More Active More Often