ukactive has called on the Chancellor to stimulate the growth of the fitness and leisure sector in order to support the UK's recovery and boost community resilience to COVID-19.
With Rishi Sunak set to announce a stimulus package for the economy today (8 July) ukactive has outlined the key areas of investment that will maximise the impact of the sector as it prepares to reopen.
Yesterday, ukactive CEO, Huw Edwards gave evidence to the DCMS Select Committee, telling MPs there is an urgent need for greater financial support for the sector, and that it would play a "key role" in improving public health in the wake of COVID-19.
Fitness and leisure facilities were forced to close on 20 March, leaving them with zero income and under threat of permanent closure.
As reopening timelines are confirmed, financial measures from the Government must be extended and adapted to support their recovery.
Together with the hospitality sector, ukactive continues to call for the Government to provide urgent VAT relief to the leisure and hospitality sectors.
The measure represents one of five key areas identified by ukactive in consultation with members from both private and public operators. ukactive calls on the Government to implement the following policies:
Workforce
Review the Coronavirus Job Retention Scheme to provide tailored support for industries such as fitness and leisure that will not immediately return to full capacity.
Support to rebuild
Offer a VAT Output Tax rebate in the fitness and leisure sector, resulting in an effective Output Tax rate of 10%.
Provide a holiday from Employer National Insurance and PAYE within the leisure sector, from the date of closure until December 2020.
Local authority leisure providers
Provide dedicated ring-fenced funding to support local authorities and leisure providers to support reopening and recovery.
Ensure local authorities have the means to provide flexibility and support in their contractual relationships with public leisure operators and trusts.
Rent
Backdate and scrap Stamp Duty Land Tax for extending leases during this period.
Provide financial support for operators for back-dated rent which will be due once the moratorium ends.
Children and Young People
Provide a framework and tailored support for suitable schools to open as places for engagement and activity, to ensure adequate support for the most vulnerable children and families, prioritising the safety of children, staff and families.
Huw Edwards, CEO of ukactive, said: "Our sector has experienced a traumatic and prolonged period of closure which continues to threaten thousands of fitness and leisure facilities across the UK, along with more than 100,000 jobs.
"As we work ever closer to the reopening date for our sector, we call on the Government to recognise the vital role of our leisure centres, gyms and sports facilities so that they are not allowed to disappear at the hour when we need them most.
"By providing VAT relief for private operators and ring-fenced funding for public operators, alongside tapered furlough support and rent relief, the Government has the opportunity to put physical activity providers at the heart of our ambition to return the nation to health."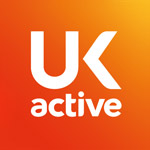 More People More Active More Often