By Jade Harris, Head of Children, Young People and Families, ukactive
Pride (noun): Confidence and self-respect as expressed by members of a group, typically one that has been socially marginalised, on the basis of their shared identity, culture, and experience.
1969, 1988, 2003, 2010, 2014, 2020. These are all key dates for the LGBT+ community in the UK, but do you know what they are?
1969: The Stonewall riots. It has been 51 years since these riots took place and began the LGBT+ rights movement.
1988: The Section 28Act was introduced, stating that "a local authority shall not promote or publish materials promoting homosexuality' and not "promote the teaching of/the acceptability of homosexuality in schools".
2003: Employment Equality (Sexual Orientation) Regulations published. It's only been 17 years since it became illegal to discriminate against lesbians, gay and bi people in the workplace.
2010: The Equality Act 2010recognises sexual orientation and gender reassignment as protected characteristics
2014: It has only been six years since gay marriage was legalised in England and Wales.
2020: It has been less than a year since Northern Ireland legalised gay marriage.
Pride has become synonymous with rainbow company logos, colourful parades, speeches, performances and a celebration of how far the world has come – while also serving as a reminder that we still have a way to go. That is usually what June is for the LGBT+ community.
As we approached the end of this very unique Pride month, one that this year has missed celebrations and moments in person, I began to think about 2020 and how far we have come. However, with this reflection I also consider the important changes that are still yet to take place in both our society, and the sport and physical activity sector.
When I first became involved in sport in the nineties, it was with Arsenal Football Club, a club I played for as a junior from the age of seven to 16. A club I love and a club that helped me become more confident and cultivate life skills such as teamwork, leadership, resilience and handling pressure, which I still use to this day at ukactive as the Head of Children, Young People and Families.
I played for Arsenal mostly before I had come out, and certainly before any of the great initiatives like Rainbow Laces and Pride in Football were in place, or before some of our football legends came out, including our keynote speaker for Active Uprising, Casey Stoney, who came out in 2014. Arsenal was an inclusive place where I felt at home, I had friends and the club felt like family. I know that I was lucky and that is not always the case for everyone involved in sports, activity clubs or even society.
For many years the sport and physical activity sector and the LGBT+ community have sat separately. There have always been LGBT+ people present across elite sport, working in our sector and taking part in physical activity at all levels, however, it was not always something openly spoken about. In the past there was a more of a stigma attached to being part of the LGBT+ community. We didn't have as many campaigns and projects changing people's minds and behaviours, like we do now.
LGBT+ inclusion is getting better and that's partially because of the meaningful work being done across our sector. From the work completed by the Birmingham LGBT-Sport England Activate project, Northern Ireland's Rainbow Project and trans swimming work, to Nike's Be True campaign, showcasing athletes who uplift the LGBT+ community. Yet, there is still work to be done, as reflected by Sport England's recent commissioning of Pride Sports to undertake a 10-week study examining the levels of participation of LGBT+ people in sport.
To this day, being proud and sharing who you are is often hard, especially in a society where you are not in the majority. When people speak about coming out, it is often thought of as a one-time thing, but this is not the case for many LGBT+ people who have to come out every day in conversations with colleagues, friends or even gym buddies, simply by saying 'my wife/husband/partner' etc.
I say those exact words nearly every day, 'my wife', knowing some days I may get a look of confusion or disgust, some days I still say 'partner' for safety, and the fact I still have to do this highlights that there is still a long way to go.
This often is even more stark for the LGBT+ community when it happens in a space where they are using facilities that are not fully inclusive, as they can feel out of place or unwelcome.  As a sector, we have a duty to ensure that all LGBT+ people can be themselves and participate fully. We need to ensure that we embrace the LGBT+ community as a whole, so that everyone can get fit together and over 3.9 million people – 6% of the population who identify as LGBT+ in the UK – feel safe and welcomed through our doors.
As we enter the era of the modern civil rights movement, it is imperative we listen to the voices of people across minority groups and accept that there are still disparities and issues in our sector. Some people and groups still feel unwelcome in gyms and in clubs, and we must work together as a sector to address this.
We need to both educate ourselves and act to make our spaces, our clubs and our work fully inclusive. It is simply not enough to make your logo rainbow-coloured for the month of June, and say you support LGBT+ rights. Now is the time for actions over words; we need to show our support through concrete changes to the way we work and how we engage the LGBT+ community from boardroom to the gym floor.
For LGBT+ specific COVID-19 help and resources from Stonewall, please visit Stonewall. Stonewall also provides this toolkit for the sport and physical activity sector.
A message from ukactive
ukactive aims to help our members create a sector that is accessed and utilised by all, enabling everyone to be active. We will play a key role in supporting the sector to make positive changes to better support all communities. Here are some of the areas of focus:
Identify ways to increase representation from all communities and groups at all levels, so that the sector is reflective of the communities that it serves and that the benefits of physical activity are realised by all.
Promote inclusion and reduce and eliminate discrimination in any form, providing a safe and welcoming environment for all involved in the sector, and ensuring that all are treated fairly and with respect.
Work (and partner) with specialist organisations to continue to improve and sustain inclusion.
For more information or to support this work, please contact ukactive's Head of Inclusion, Timothy Mathias, at inclusion@ukactive.org.uk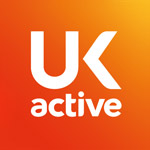 More People More Active More Often