Millions more people would benefit from exercise if the physical activity sector can help drive systemic change in the NHS, social care, education and the workplace, Mike Farrar has said in his first speech as ukactive Chair.
Addressing ukactive Strategic Partners from across the health, fitness, local government, sport, and wellbeing sectors in Central London this evening (17 January), Mike said it was time to meet the needs of a bigger group of customers in UK society.
Mike said: "The physical activity sector must be at the heart of longer-term relationships in the systems themselves – the NHS, the care system, the education system, and the workplace.
"For example, we're currently pushing for every patient on a waiting list to be given access to physical activity support to help them avoid being unfit for treatment."
As the sector gears up to respond to the emerging health and economical challenges facing the UK today, ukactive is progressing a long-term strategy, Vision 2030.
This week, new analysis showed that ill health among working-age people is costing the economy about £150bn a year, underlining the potential value of a preventative approach to health and a more active population.
Mike has 13 years of CEO experience in the NHS and remains a prominent thought leader and advisor to the NHS and the wider healthcare sector. He previously served as Chair of the National Strategic Health Authority Chief Executive's Group from 2002 to 2009; Chief Executive of the NHS Confederation from 2011 to 2013; Vice and Interim Chair of Sport England between 2009 to 2012; and Chair of Swim England from 2015 to 2020.
In his speech he described the physical activity sector as 'angry and frustrated' about the lack of financial support from the Government in the latest round of energy costs support announced last week, in the shape of the Energy Bills Discount Scheme.
But away from ukactive's ongoing and urgent conversations with Government for greater short-term support, Mike set out the longer-term opportunity for growth and impact.
He listed seven major areas where the sector adds value to society:
We provide arguably the most important platform for supporting the nation's health and wellbeing.
We offer not just a platform for physical health, but also address the hugely important areas of social and mental health.
We have the ability, if suitably resourced and connected, to work hand in glove with our NHS and care providers to increase the value of every pound they spend.
Our rehabilitation services help people after treatment and prehabilitation helps them be fit for treatment, supporting a healthy workforce which includes NHS and care workers.
We fuel the nation's wider workforce, providing them with the ability to work and the ability to return to work when they have been unwell – without a workforce, there is no economic growth.
We connect people, enable diversity, and provide the space for people to share experience and emotion.
We employ people and offer a whole range of opportunities for upward social mobility.
In his speech, Mike described the simple practical roles the sector must play in the healthcare system, including:
Offering prehabilitation to everyone on a waiting list.
Making rehabilitation routinely part of the pathway for stroke, cancer, and musculoskeletal conditions.
Offering musculoskeletal support services as an alternative to surgery in care pathways.
Improving the effectiveness of drug therapies, including those offered alongside cancer treatments and motoneuron disease.
Supporting eating disorder charities such as CAMHS to help children, young people, and families.
Scaling social prescribing, providing greater access for a wider range of health conditions.
Mike said the sector is committed to working at pace and urgency to build operational plans around these areas and would welcome the chance to work with the Government and its institutions – including the NHS – to unlock these opportunities and help put ukactive's members to work for the national good.
He added that supporting NHS and care workers through physical activity was also vital for the bottom line of the service, and that every Trust should be offered support with their long-term sickness cases.
Following Mike's speech, leaders from across the healthcare service and physical activity sector heard an expert panel discuss in more detail the greater role of organisations in the physical activity sector within the NHS and communities.
The panel featured Ash James, Director of Practice and Development at the Chartered Society of Physiotherapy; Andy King, Chair of GM Active; Dr Sarah Price, Chief Officer for Population Health and Inequalities, and Deputy Chief Executive of NHS Greater Manchester Integrated Care.
This event was open to ukactive Strategic Partners. To find out more about the ukactive Strategic Partners Group click here.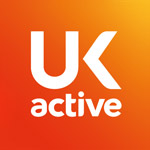 More People More Active More Often