By James Clack, Head of Digital Learning, Active IQ
After two years of being required to keep our distance from each other, we now find ourselves being invited back into the room. Literally. Workforces are regrouping in their workplaces – albeit with many adopting a hybrid model of working partly from home and partly at the office.  Meanwhile, schools and colleges – which were among the first to return to classroom learning – are getting education back on track.
In the wake of lockdown learning, we now have a generation of tutors and students navigating a learning landscape that incorporates the best elements of digital learning with the undeniably important face-to-face interaction of classroom learning. While it's good to be back within bricks and mortar facilities – for both theoretical and practical skills development – we would be wise not to ignore the huge progression of virtual learning that evolved rapidly during the pandemic.
Digital learning can be fantastic. The pandemic resulted in unprecedented new levels of sophistication in digital delivery, not to mention adoption and acceptance by learners and tutors. However, we are in the people business and now we're free to mingle once again, so it's time to strike a balance between teaching and learning online and in person. Now we are no longer forced to use remote learning for all our educational needs, which elements should we keep and which should we discard?
Our role at Active IQ has always been to equip trainers and assessors with the right tools to engage their learners' interest, support their studies and fulfil a fair assessment that will set them up for success in their careers.  Prior to the pandemic, we used digital learning tools and resources in tandem with in-person practices. By and large, our training centres and tutors were on board with combining eLearning with time in the classroom.
Assessment was harder to manage online, with all agreed that when it comes to assessing a person's skills, it's far better to do that in person. Of course, the lockdown changed all that and we had to pivot where possible to allow for online assessments in order to keep people's learning on track.
In the post-lockdown learning landscape, students, tutors and assessors face new challenges – but also new opportunities. We now have much more sophisticated and intuitive software at our disposal.  We also have many more IT-literate learners who are far more adept online than they were before the lockdown.
It makes sense to embrace these changes in education but, as employers are finding when it comes to bringing their workforces back together, we must not make assumptions or be complacent around people's needs and wants, which have changed for many.
Anyone who works with Active IQ will know we love to ask all the questions. We constantly strive to learn from our tutors and assessors what they and their learners need to succeed, and we are proud to uphold the highest industry standards.
Passionate about teaching, learning and assessment, we want to ensure that we are cognisant of the current trends, requirements, themes and challenges that affect frontline delivery and assessment. To help us gain a better understanding, we have devised this anonymous questionnaire – click here – inviting educators and assessors to share their views, insight and experiences in relation to their role. From this, we will review our training materials and services and refocus our content development to support the very best teaching, learning and assessment practice – both face-to-face and online.
It is absolutely crucial to keep developing the skills and knowledge of trainers and teachers. To support this, our industry has a wealth of resources in the form of courses and workshops for CPD, local and national conferences, field trips, networking events and access to research. Quite apart from learning new skills ourselves, undertaking our own training reminds us how it feels to be the learner – the one in search of information, inspiration and, let's face it, answers. Which as we all navigate the ever-evolving learning landscape could prove most valuable.
Active IQ is a member of the ukactive Strategic Partner Group – find out more here.
Disclaimer: Any views or opinions expressed are solely those of the author and do not necessarily represent those of ukactive.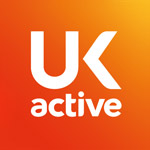 More People More Active More Often