ukactive Kids, in partnership with Nike, has today (7 March) announced a nationwide campaign to recognise unsung primary school staff who have inspired physical activity among schoolchildren.
The Active School Hero Award, backed by Baroness Tanni Grey-Thompson, one of Britain's greatest Paralympians and Chair of ukactive, opens today for nominations and will see finalists nominated from England, Scotland, Wales and Northern Ireland, ahead of a UK winner, to be announced at the ukactive Awards.
A recent Government report revealed that due to the impact of the pandemic, many schools reduced the amount of PE time that was made available to children and young people.
Studies have shown that physically active children do better in school – and in life – and it is where school staff can make a real difference, not only teaching, but motivating, empowering and inspiring children to get active and realise their full potential.
ukactive Kids and Nike created the Active School Hero Award to shine a spotlight on the amazing work these heroes do and to share their stories, to inspire others. It is available to all employed primary school staff – whether they teach PE or not – and those deployed to work in primary schools who create fun environments for children to be active.
The Award, now in its fourth year, will be open to nominations from all primary schools in the UK, following huge success across the nine regions of England in 2021, and in Birmingham and London in 2020 and 2019. Last year's winner was Joe Danquah, a PE Teacher from Byker Primary in Newcastle.
During the nomination process applicants will be encouraged to demonstrate how their 'Active School Hero' has encouraged an inclusive school environment by positively engaging under-served groups of young people to become more active. In addition, nominees will be asked to share how they have been creatively tackling inactivity during the COVID-19 pandemic.
Once nominations close, a shortlist of 20 people will be chosen by ukactive for each of the four nations. The shortlists will then be reviewed by a judging panel made up of representatives from Nike, Sport England and ukactive, in order to choose two winners for each of the four nations. The eight finalists will be invited to the ukactive Awards ceremony at The International Convention Centre in Birmingham on Thursday, 30 June 2022, where the overall UK winner will be announced.
To celebrate the launch of the Active School Hero Award 2022 a free webinar will take place at 4pm today (7 March), featuring Baroness Tanni Grey-Thompson, where more details will be revealed.
Baroness Tanni Grey-Thompson, Chair of ukactive, said: "We are delighted to expand Active School Hero to the whole of the UK this year, which gives us the chance to celebrate school staff inspiring kids to be active in every community.
"Primary school children and staff have faced another tough year as we recover from the pandemic and try to establish a stable environment for growth and learning. Unfortunately, the catching up of children's education has come at the cost of a reduced number of hours of PE in many schools.
"The Active School Hero Award is our way to recognise the primary school staff making sure that children and young people can enjoy being active every day, particularly at such a critical time in reducing our health inequalities and recovering from the pandemic."
Dan Burrows, Nike's Senior Director of Social & Community Impact, EMEA, said: "At Nike we believe in the power of sport to positively impact the lives of individuals and their communities. We know that active kids do better and that's why the role of those that inspire kids to be active is so important.
"When it comes to getting kids excited about – and committed to – playing sports, school staff can make all the difference. That's why as part of Nike's Made to Play commitment to get kids moving, we're proud to partner with ukactive for a fourth year to celebrate the heroes in primary schools across the country.
"Rising to unprecedented challenges, these extraordinary individuals have gone above and beyond to remove barriers and create more inclusive environments so that all kids have the opportunity to access and benefit from play and sport."
Any adult can nominate one or more Active School Hero from Monday 7 March until Friday 6 May– just visit  www.activeschoolhero.com/nominate
To join the free webinar for the launch, taking place at 4pm today, Monday 7 March, register here.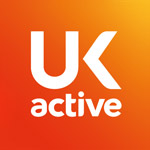 More People More Active More Often