Everybody Sport and Recreation is a health and wellbeing charity based in Cheshire East, and provides services which are essential for the community's physical, mental and social wellbeing. One of its services, 'ESCAPE-pain', is an evidence-based rehabilitation programme, sometimes called the 'knee or hip class', designed to reduce pain and disability for people with chronic joint pain or Osteoarthritis.
Gavin McKeith, Health Referral Lead at Everybody Sport and Recreation, says the class provides regular physical activity which has helped members to notice a difference in their physical and mental wellbeing.
Academic research has shown that engaging and increasing exercise and physical activity levels can lead to having positive outcomes in relation to physiological and psychological health. From a physical point of view these include a combination of health benefits, such as reduced blood pressure, reduced heart rate, reduced pain levels, as well as reduced associate risk of falls. On top of all these great physical health benefits, it also shows it can help in reducing aspects of depression and anxiety (Pavey et al, 2011).
Data following delivery of the ESCAPE-pain programme from March 2018 to February 2020 has shown that, of 187 completers, 92% increased their physical activity levels, 86.9% had a clinical improvement in pain management, 70.1% improved quality of life and 84.1% function, 78.6% improved their mental wellbeing, and they reported an average customer satisfaction rating of 9.8 out of 10.
Gavin says: "The great aspect about how exercise can have positive influences is that here at Everybody we can help improve all the factors within our exercise referral programmes.
"Similar results were shown within our Long Covid Exercise Rehabilitation programme. Physical improvements were shown yet again, with 86% improving breathlessness, and among the other health benefits were mental wellbeing and reduction in fatigue.
"Most of these benefits mentioned in these programmes relate to both physical and mental health, but what about the social? What's great about the sessions is that it allows each participant to express their personal experiences and thoughts, which allows the group to build a great rapport and can even lead to building friendships."
Two other classes, 'Move it or Lose it' and 'Move to Improve', focus on the social element of being physically active and increasing exercise levels. Both of these classes aim to help improve physical health through improving, strength, aerobic endurance, balance and mobility. While the class helps to improve these physical aspects, everything is done with a fun and social approach.
While the COVID-19 pandemic has been challenging for the charity, Dominic Crisp, Head of Leisure Operations at Everybody Sport and Recreation, is enthusiastic about the recovery.
Dominic says: "We're so far happy with our current position following the journey we have all been on during the past two years. We have been able to reassure our users that they can return with confidence following initial concerns raised as a result of the pandemic.
"We are still exercising an extremely cautious approach across all our sites and will continue to do so into the foreseeable future. This has led to increased customer confidence, which in turn has led to the current success we're experiencing in our recovery plan to date.
"While we're not quite up to the levels we were at pre-pandemic, we're now only 8% off our previous membership base. We have also seen a huge rise in the number of casual attendances across various activities.
"We're thrilled with the current level of investment and development we have going on throughout the estate, which is enabling the opportunity to offer out first-class facilities. We are currently part-way through a strategic leisure review, working in partnership with Cheshire East Council, with a commitment to improve the leisure provisions across five key towns within the local authority.
"Helping people live well for longer is a vision we take great pride in being able to deliver and one we embed into the culture of our workforce. We are more than aware of the benefits associated in taking part in regular active recreation, whether it being mental, physical or social wellbeing."
This article forms part of ukactive's new Essential Series, shining a light on the essential role played by ukactive's members in society today. To find out more or to propose a story from your business or customers, please email press@ukactive.org.uk
Disclaimer: Any views or opinions expressed are solely those of the author and do not necessarily represent those of ukactive.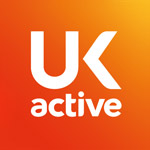 More People More Active More Often