ukactive and ITN Productions Industry News are, today, announcing their co-production of 'Fitness for Everyone': a news-style digital programme with the aim to encourage people to get more active through inspiring case studies, promoting physical activity across all ages to help improve the health of the nation.
The programme will launch on National Fitness Day which this year will take place on Wednesday 21st September.
The programme will be hosted by broadcaster and journalist Louise Minchin from the ITN London studios and will include stories from around the UK showcasing the benefit of physical activity. It will also look at the impact the pandemic has had on our wellbeing and how the physical activity sector has a vital role to play in the Government's levelling up ambitions.
According to NHS statistics, around a third of adults and half of all children do not meet the Chief Medical Officers' daily physical activity guidelines.
There are many benefits of maintaining an active lifestyle, with evidence to suggest that regular activity can help to reduce many illnesses and lower incidences of chronic conditions. Physical activity can improve many health outcomes, and boost mental and social wellbeing.
'Fitness for Everyone' will raise awareness, champion partnerships and inspire people to get physically active by speaking to people who have used physical activity to change their lives.
Exploring fitness in the workplace, the programme will look at what businesses can do to encourage fitness among their employees. It will also focus on how health pathways work, the vital role of the health and fitness sector, and how community grassroots initiatives are inspiring all age groups to become more active and have a happier and healthier lifestyle.
Launching on Wednesday 21 September for National Fitness Day, the programme will be supported by an extensive communications campaign by ukactive and ITN Productions. The programme will feature inspirational interviews, news items and sponsored editorial profiles filmed on location.
National Fitness Day 2021, on its 10th anniversary, increased participation on previous years, with 22.67 million people active on the day, according to figures from ukactive and Savanta ComRes. This came after a poll revealed that less than a third of Brits are happy with their fitness levels following the COVID-19 pandemic.
Huw Edwards, CEO of ukactive, said: "I am delighted that ukactive will be working with ITN Productions to show the power of physical activity to improve the physical and mental wellbeing of the nation.
"Launching this new programme on National Fitness Day this year is important, and this is one of the highlights of the physical activity calendar, which will see our members work hard to inspire communities across the UK to become more active – having a positive impact on the health of so many people.
"I hope this year's event will again see participation levels hit another record and I am excited that ITN Productions can help promote the positive messages of National Fitness Day."
Nina Harrison-Bell, Head of Industry News, ITN Productions Industry News, said: "We are delighted to be partnering with ukactive to create a programme that raises awareness and understanding of the importance of physical activity on National Fitness Day and beyond. We hope the programme will provide a platform to help give people of all ages and professionals in the fitness and physical activity sector the tools to support and implement change."
If your organisation has a story to contribute to the programme, please contact Jamie Connolly, Programming Director, Industry News at ITN Productions at jamie.connolly@itnproductions.com or Jeff Blackmore, Programming Director, Industry News at ITN Productions at jeff.blackmore@itnproductions.com.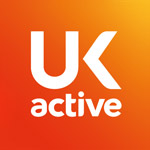 More People More Active More Often