Hundreds of people flocked to boutique fitness event Sweat, at Studio Spaces in East London, on Tuesday (26 February). For those who did not manage to get a ticket before the event sold out, we share some of the key takeaways from day.
The boutique industry is still growing
We asked the experts and audience if the sector has reached 'peak boutique', and the answers revealed new directions of growth. Jason Tubbs from Another Space argued that 'peak boutique' was a long way off, but warned that investors looking for a 'quick buck' would be in for a surprise, due to the tough nature of the market.
He said that those without the necessary expertise and understanding posed a reputational risk to the boutique sector.
MoreYoga's Liz Joy-Oakley encouraged boutique brands to explore cross-sector partnerships to fuel growth, such as the collaboration between her business and Everyone Active.
She said it's important for boutiques to recognise where they are missing something and to look for a partner to help, with MoreYoga linking up with Broga to attract more men.
And Catherine Jones from Orangetheory Fitness set out the huge growth opportunities outside of London for successful boutique brands, pointing to examples and opportunities away from traditional settings in major cities.
Authenticity is king
Stay true to your brand. Those words were repeated across several panel sessions at Sweat, with Gen Z specialist Chloe Combi noting that younger people are more insistent than anyone on brands being both transparent and authentic – fakery is the ultimate sin.
Gymbox's Rory McEntee agreed, arguing that younger generations can see through traditional marketing and are looking for genuine connections – meaning brand identity is vital.
Brand and marketing expert Charlotte Dennis talked about the need to build a bond with customers, and staying true to the story of your brand, drawing on her experiences at Nike.
You need to understand your customer
The importance of understanding and catering to your customer was a common theme across all panel sessions.
David Lloyd's Michelle Dand argued that boutique studios will fail if they don't know what audience they're looking to attract, adding that the most successful boutiques continually evolved based on customer feedback, forever refining their offering. Matthew Januszek from Escape Fitness shared this sentiment, stating that one of the biggest risks for boutique studios is 'standing still' while others improve.
Boutique fitness titan Emma Barry highlighted the power of early-stages tech transformation, with data able to transform business models, allowing boutique studios to respond to constantly changing customer preferences in real time.
Data-driven models will also allow pioneering studios to meet consumer trends as they begin, offering them a head-start on the competition.
Embrace tech or die
Barry also identified boutique fitness as a major opportunity for new technologies, with fit-tech less integrated into the sector than in comparable industries such as beauty and medicine.
Technology will completely change the face of fitness, so long as it is directed to making things easier and more of an experience for a consumer, Mark Hutchison of Hutchison Technologies said.
The rise of digital content poses a challenge for all of the fitness sector, but particularly for boutique studios. Those who adopt and adapt will thrive, while those who don't will fail.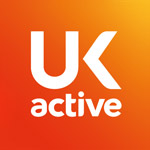 More People More Active More Often