ukactive has today launched a new member benefit alongside specialist cyber and data security company Mitigo, as the firm looks to further expand its presence within the UK physical activity sector.
The collaboration will see ukactive working strategically with Mitigo to enable the physical activity sector to be more vigilant with securing its sensitive and valuable data, while also entitling ukactive members to a discount for Mitigo services.
The discount comes amid growing awareness of the importance of data security following the implementation of GDPR in April 2018, with gyms and leisure centres now holding more personal data than ever before.
Mitigo, a ukactive approved supplier, offers specialist cyber and data security designed to protect fitness operators from loss of client data, health data, business information, financial and personal data, as well as reputational damage.
The collaboration forms part of a concerted effort from ukactive to deliver extra value for their members, alongside membership benefits such as reduced price event tickets and discounts on MPLC and PPL 'exercise to music' Licenses.
ukactive Client Services Director Steve Scales said: "As the amount of data the physical activity sector holds continues to grow, cyber security is becoming more important than ever.
"We are pleased to be working with Mitigo to help protect the sector from the threat of cyber-crime, while also delivering additional value to all our members."
Lindsay Hill, Mitigo's CEO comments "Increased digitisation creates greater exposure to cyber threats.  Cyber criminals are becoming more sophisticated and AI and machine learning are providing them with better tools to attack your business.
"Working in partnership with ukactive we can make the physical activity sector more cyber aware and secure. "
To find out more about Mitigo click here.
To find out more about the benefits of ukactive membership, click here.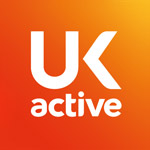 More People More Active More Often