By Public Affairs and Policy Assistant Charlotte Cuenot, ukactive
Technology has transformed every aspect of day-to-day lives, from the way we talk to our friends, to the way we shop, read, and entertain ourselves.
While some fear the reach and influence of new technologies, others are actively applying them to help people of all ages and abilities live healthier and more active lives.
Over the last five years, the physical activity sector has undergone rapid changes brought about by fit-tech disruptors intent on revolutionising the way we move, through gamification and virtual reality technologies.
These innovations have shown immense versatility in their applications – from getting children and families active to supporting older people age well – and tremendous potential as complementary treatments for people living with long-term conditions.
Their emergence signals the creation of a new narrative on innovation; one that sees technology support physical activity and public health rather than destroy it.
The shifting narrative on innovation is beginning to gain traction within policy-making circles, as shown by January's DCMS inquiry on immersive and addictive technologies.
ukactive responded to the inquiry by urging Government to back emerging new technologies, highlighting their potential to support a health service increasingly under pressure from an ageing population and growing numbers of patients with long-term health conditions.
Through ActiveLab – ukactive's global launchpad for innovation in the physical activity space, supported by Life Fitness and Jonas – ukactive has identified some of the most cutting-edge technologies in this space.
One notable example is Memoride, a product developed by Activ84Health, which offers active augmented reality (AR) experiences via Google Street View for older people who struggle to leave their homes.
Activ84Health featured in the 2018 ActiveLab cohort as part of the 'Active ageing and long-term conditions' category.
Tomorrow, ukactive will unveil the 2019 ActiveLab cohort at its ActiveLab 2019: The Future of Fit-tech launch event.
The event will explore how innovative businesses can work with the sector to improve the health of the nation and revolutionise customer experience – and offers a first glimpse at the nine fit-tech start-ups with the potential to completely reshape the physical activity landscape.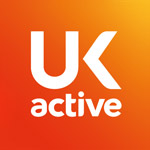 More People More Active More Often