By Jo Tyler, Marketing Director at Elevate
Where did the concept from Elevate come from?
Elevate was first conceived by Max Quittenton in 2015 after the national press reported a Europe-wide study which concluded that a 'lack of exercise is twice as deadly as obesity'.
The aim from the outset was to create an event of scale, bringing together healthcare, fitness and performance experts, and decision makers to explore the opportunities and overcome barriers in combating the complex challenge of inactivity.
In 2016, the inaugural exhibition was a sell out and won the prestigious AEO award for best trade show of the year. Now in its fourth year, Elevate has gone from strength to strength and is firmly established as the UK's largest trade event for fitness professionals.
What can we expect to see at Elevate in 2019?
Since the last edition, Quartz Sequoia Events have purchased Elite Sports Expo and COPA (the event for physical therapists).
Both exhibitions will be incorporated fully into Elevate this year and we are pleased to welcome new lead supporters UK Sport and the Chartered Society of Physiotherapy (CSP), who are contributing to the programme and encouraging their members to attend.
In addition to the increased number of elite sport and healthcare professionals, there will also be a wide variety of suppliers demonstrating a range of equipment, products and services.
These changes will also be reflected in the free-to-attend sessions with a new Moving Medicine stream organised by The Faculty of Sport and Exercise Medicine (FSEM UK) in association with Public Health England and Sport England.
There will also be streams of content on developing strategies for an active nation, the business of physical activity, active aquatics, active kids and future performance.
The thought leaders conference will include speeches from Chief Medical Officer Professor Dame Sally Davies, Sport England's Tim Hollingsworth, UK Sport's Liz Nicholl and Nigel Walker from the English Institute of Sport; plus, a couple of chat-show style interviews with Professor Rob Copeland in conversation with Invictus Games Captain Mark 'Dot' Perkins and Greg Whyte OBE quizzing former Welsh Rugby player Gareth Thomas.
Other speakers include Bannatyne Group's Chief Executive Justin Musgrove, Park Run's Chrissie Wellington, Places for People Leisure's Dr Steven Mann, and Head of physical activity at Mind, Hayley Jarvis.
How will ukactive be involved?
This year we have created Elevate Kids – a new feature dedicated to children's physical activity, play and wellbeing. We are thrilled that ukactive Kids is supporting us in helping to bring together experts in this field to debate and explore the opportunities.
ukactive's international ActiveLab cohort will also be presented in the Elevate Tech Lab, demonstrating a range of new start-up products and initiatives. More details will be announced after the ActiveLab 2019 unveiling which takes place on Thursday, 7 March.
ukactive will also have a presence within the exhibition (stand R78), a number of speakers chairing sessions within the programme, and will be encouraging members to attend as part of its long-term commitment as lead supporters of the event.
If you want to meet the ukactive team during the event, there will also be an appointment-setting service with our the new Elevate app powered by fibodo. 
What else can we find in the exhibition?
The range of Elevate exhibitors reflects the growth of the physical activity sector. Exhibitors will showcase their latest products aimed at reducing levels of physical inactivity.
The exhibition presents the best opportunity of the year for physical activity business and professionals to make purchasing decisions, discover the latest innovations and meet the leading suppliers face to face.
Exhibitors range from Wattbike, Matrix, eGym, DJO, Rocktape, Totum Sport, Origin, Legend, Xn, MYZONE, Jordan Fitness, Physical Company, Les Mills, FunXtion, Keiser, fibodo, PayAsUGym, Clip n Climb, Swim England and miha bodytec
There will also be a Studio for group exercise demonstrations, created by Hutchison Technologies. We are delighted that there will be a wealth of new product launches at this event, which we are looking forward to announcing over the coming weeks.
The conference and seminar theatres will once again be placed on the exhibition floor and will include Strategies for an Active Nation, Future Performance, The Business of Physical Activity, Active Aquatics, Maximising Wellbeing & Performance, Moving Medicine, The Business of Physical Therapy and Active Kids.
We are thrilled to have already issued over 3,000 passes to attend and encourage others to sign up for their free passes at www.elevatearena.com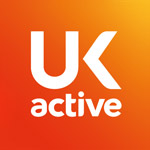 More People More Active More Often