ukactive has welcomed the publication of Professor Rosie Meek's report on the role that sport and physical activity can play in rehabilitation and reducing reoffending.
The report, commissioned by the Ministry of Justice, has been much-anticipated by the physical activity sector since it was announced at the ukactive National Summit in 2017. Professor Meek, who works at the School of Law at Royal Holloway University of London, is set to join this year's Summit on 12 September, to discuss her findings.
Called A Sporting Chance: An Independent Review of Sport in Youth and Adult Prisons, the report forms part of the MoJ's response to Charlie Taylor's review of the youth justice system and also highlights best practice from across the custodial estate, as well as recommendations for enhancing provision.
Chair of ukactive Tanni Grey-Thompson said: "Physical activity has a huge role to play in helping ex-offenders to get back on their feet and build positive lives free of crime.
"We welcome the recommendations set out in the Meek Review and we are pleased that physical activity is recognised as part of the rehabilitation process.
"Our sector is ready and waiting to support Professor Meek's recommendations and we'll be exploring new collaborations with the Ministry of Justice and partners at the ukactive National Summit."
To read the full report and recommendations, click here:
https://www.gov.uk/government/publications/a-sporting-chance-an-independent-review-of-sport-in-justice
To book your place at this year's ukactive National Summit, click here.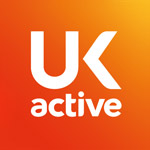 More People More Active More Often