By Steven Scales, Director of Membership and Sector Development, ukactive
The COVID-19 pandemic has been devastating for the fitness and leisure sector over the past year. Our sector headed into the 2020-21 financial year as one of the fastest growing areas on the high street, but with eight months of closure through lockdown, and just 121 days of suppressed trading since 25 July 2020, industry finances are on a knife edge.
The Prime Minister's recent reopening roadmap announcement for England (22 February) has given much-needed clarity for the easing of restrictions, providing light at the end of what has been a long and winding tunnel for the sector. The scheduled reopening of gyms, pools and leisure centres in the earliest stage possible for indoor venues (Stage 2), underlines the vital role these facilities play across society, providing an essential service for the health of millions of people across the country.
However, these reopening plans need to go hand-in-hand with bespoke measures for survival, because without tailored financial support, these next few months could still mean the loss of thousands of facilities and jobs, compounded by the delays in wider group activities. A recent ukactive operator survey showed that approximately 400 facilities have already been lost during the crisis, and ukactive projects that without greater, tailored financial and regulatory support, 2,400 further sites could join them, along with up to 100,000 jobs.
Since reopening in July 2020, ukactive members have shown great commitment and adherence to safety standards and government operating guidance, helping to reassure employees and the public that their gym, pool, fitness class, or leisure centre, is a safe place to work in and a safe place work out.
Now, it is time for the Government to commit its support for the fitness and leisure sector, providing the support it so desperately needs, and helping the 17.1 million people that rely on it to get back on their feet.
In ukactive's Budget submission, sent to HM Treasury in January 2021, we stressed the need for financial and regulatory support, across a three-stage 'Survival, Recovery, and Development' strategy, in order to secure the future of the sector. Our submission called on the Chancellor to ensure the right support is granted to the sector, a call to action that ensures facilities reopening on 12 April isn't just an aspirational milestone on a roadmap document, but a real-life and spirited reopening of vital assets and facilities, at a time when communities will need them most.
Our sector was a sector of growth, a sector that even in the face of adversity, continues to innovate and provide services to those who see it as an essential service and is prepared to work to ensure more people benefit from it services – but working capital is integral in order to achieve this. Despite the support offered by the Government to date ­– in the shape of the furlough scheme, public leisure fund, and the moratorium on evictions because of unpaid rent – the following measures are urgently needed.
Our key asks to the Treasury:
Business rates – extend the current business rate holiday for physical activity and leisure providers until March 2022.
Rent support – extend the moratorium on commercial evictions to October 2021 and provide financial support for operators for back-dated rent. Government should also ensure that the negotiations between landlords and tenants are pragmatic and reflective of the circumstances of the pandemic.
National Leisure Recovery Fund – with the pandemic's catastrophic impact on public leisure, the £100m recovery fund must be extended to cover the additional periods of closure.
VAT reduction – offer a VAT reduction, in line with the current and any proposed future concessions for hospitality, for the fitness and leisure sector. While this has been lowered for other sectors during periods of opening, gyms and leisure facilities have had no such support. This would provide essential cashflow for the sector to trade out of the mounting debts accrued during the pandemic.
Workout from Work – while there has been a call for a 'Work Out to Help Out' scheme, driving demand in the short term is not what the sector needs. Instead, a long-term commitment to incentivising physical activity, such as Workout from Work, would drive the recovery the sector needs.
On the last point, our Workout from Work proposal requests that the Government extend the Cycle to Work scheme to include a wider array of physical activity opportunities and accessories, including fitness trackers and gym memberships. An independent cost-benefit analysis of expanding the Cycle to Work scheme shows it would lead to a surge in activity participation, and savings to HM Treasury of £240m – through reduced NHS costs, improved workplace productivity and reduced premature mortality (Fitness at Work, DCMS, 2018).
Alongside these asks, we will also continue to work with CIMPSA to protect our sector's workforce and, importantly, the self-employed, to ensure this critical workforce is supported by the extension of grants and funding.
The fitness and leisure sector, as part of our wider physical activity sector, is essential for the health and wellbeing of the country, and can lead the nation's recovery from COVID-19. This is why this week's Budget must support the sector, and allow it to flourish for years to come.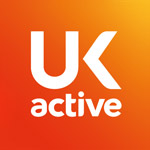 More People More Active More Often