British schoolchildren are losing 80 per cent of fitness gained during term time through 'inactive summer holidays,' new research from ukactive has revealed.
Children taking part in a new fitness measurement programme were able to run a further 120 metres in July – before the summer break – than in the same test in September, suggesting that term-time improvements in physical activity were being eroded by sedentary school breaks.
Children completed an average of 740 metres of a shuttle run test ahead of the summer holidays compared with 605 metres at the start of the new term.
The rate of increase in children's BMI also increased by two and a half times during the summer break, rising from an average of 17.64 in the spring to 18.26 in September.
The research, which was carried out with more than 400 children in 14 schools over a 13 month period, was the first study of its kind to measure fitness levels both before and after the summer holidays.
The study's authors claim that the government's recent promise of a £500m cash-injection into school sport through the sugar levy should also be used to provide incentives for children and parents to be active over the summer, where action is needed.
The ukactive Research Institute – who carried out the programme using the My Personal Best Challenge developed by children's activity provider Premier Sport – presented the findings to the annual American College of Sport Medicine conference last month.
The study showed that children who attended schools where Premier Sport delivered regular activities had a more limited increase in BMI and a much slower fitness drop-off during the summer.
Previous research has indicated that half of seven year olds in the UK do not meet the Chief Medical Officer's minimum physical activity guidelines, creating a 'ticking time-bomb' of health issues in future years.
ukactive Chair Baroness Tanni Grey-Thompson has previously called for the government to include measures of cardiorespiratory fitness to the Child Weight Measurement programme as a first step to fix the problem, stating that we should focus on the 'health of our hearts, not just the size of our waists.'
This new research – which points to the feasibility and scalability of physical activity measurements in schools – should be used by headteachers and the education sector to fully explore the potential to introduce evidence-based cardio-respiratory testing in schools.
Dr Steven Mann, ukactive Research Director and lead author said:
"The research we are presenting shows for the first time that the inactivity problem in the UK stems from an inactive summer time.
"Schools and activity providers are doing a fantastic job to increase fitness levels during term time, but the evidence shows that we need to focus our efforts on ensuring that the summer months are active months for all children.
"We're enjoying an incredible summer of sport with the Euros and the Olympic and Paralympic Games, but the reality is that this is not translating into more active children."
Chief Executive of Premier Sport, David Batch said:
"This scientific evidence means we can be much smarter when we invest in children's fitness, using meaningful and measurable interventions to drive improvement"
"One of the key findings was that this measurement is entirely scalable and as a result, central government, local authorities, school governors, headteachers and individual class teachers can now finally use evidence to base their investment decisions upon".
"A larger study is already underway funded by Camden and Islington Council, but we must use this information to progress from simply spending more money just to return children to their starting point each academic year".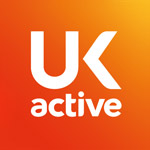 More People More Active More Often