ukactive has today (31 October) issued the following statement on the situation regarding the new lockdown
We recognise the challenging decisions the Prime Minister has to make in this singular national, public health crisis but we are deeply concerned that gyms and leisure facilities are closing again in England in the newly announced lockdown.
We urge the Prime Minister to ensure comprehensive financial support for the health and fitness sector is available to help it survive this period, minimising the now grave threat to further business failure and significant job losses.
Our sector is essential to the battle with COVID-19 directly supporting the nation's health, wellbeing and resilience. Local community health services including gyms and leisure centres should be accessible, even with tightened restrictions. Loss of access to these facilities will damage activity levels significantly, as proven by the recent Sport England analysis that showed a significant drop in activity levels in the first lockdown.
Furthermore, during winter months outdoor activity will be significantly less appealing and we should now expect activity levels to decline further. We should also highlight the SAGE analysis that documented the loss in access to facilities will have a detrimental impact on mental wellbeing and potentially increase health inequalities with some BAME and vulnerable groups. The reality is that millions will be impacted by a deterioration in both their physical and mental health, with implications to longer term public health challenges. This should be of deep concern to the Prime Minister and all political parties
This announcement is also deeply disappointing due to the track record of safety and hygiene that the sector has sustained in response to the challenge of COVID.  From over 1,900 facilities and five million visits in the week of 5-11 October, just 156 customers reported attending a facility before being confirmed positive with COVID-19. This indicates an incidence rate of 2.88 cases per 100,000 visits whereas the UK case rate in the general population, as reported by the Government for 5- 11 October was 150.83 cases per 100,000 people. Furthermore, the data collated for the UK across the whole period since reopening – measured from 25 July to 11 October – shows the sites have seen more than 45 million visits, with an overall rate of 0.99 cases per 100,000 visits.
At ukactive, we will work with the Prime Minister and his teams to ensure gyms and leisure centres re-open again at the earliest opportunity, and ensure they can support fully the country's recovery, alleviating pressure on the NHS and the multiple public health challenges the country faces.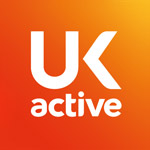 More People More Active More Often