Huw Edwards, Acting CEO of ukactive, says "We congratulate Boris Johnson on his appointment as Prime Minister at this pivotal moment in the UK's history.
"We truly hope his pledge to refocus Government energy on domestic issues can be fulfilled, as Brexit continues to marginalise the major societal issues that urgently require the focus of Whitehall.
"The most pressing issue is undoubtedly our population's health, and it is imperative this new Government commits to valuing health in all policymaking, across all Departments, starting with the Comprehensive Spending Review.
"Alarmingly high rates of physical inactivity persist, with severe implications for the health and wellbeing of individuals, our communities and treasured institutions like the NHS.  This is exacerbated by growing health inequalities, ranging from childhood obesity to the crisis in social care, and can only be tackled by a true commitment to prevention – alluded to in the recently published green paper.  This must be backed with credible investment in public health.
"Furthermore, the new Prime Minister must personally champion the value of physical activity to how we live, work, and play in our communities, and recognition of the vital role that both ukactive's members and the wider sector play in its promotion.
"Greater energy and focus from government is now needed to unleash their full potential: addressing regulatory obstacles to sector growth, embracing innovation, showing boldness in investment, and encouraging partnerships that can drive health and activity.
"That level of collaboration with our sector has the potential to galvanise communities across the country and support the economic and social prosperity of our nation."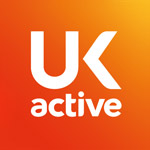 More People More Active More Often