Following publication of the School Sport and Activity Action Plan, ukactive has issued the following response.
Huw Edwards, Acting CEO of ukactive said "We welcome the ambition of the Government's School Sport and Activity Action Plan to ensure every child has the opportunity to access 60 minutes of physical activity a day.
"It is promising to see clear recognition that we must embrace innovation and new approaches if we are to make real progress toward getting children and young people more active.  This is undoubtedly a positive step forward.
"Yet as with all government strategies, it is vital that its application be as bold as its ambition. Every action should be properly resourced, its impact measured and evaluated, and delivered in collaboration with the broad array of passionate, expert organisations that make up the physical activity sector: from schools and children's activity providers, to local authorities, fitness and community leisure providers, corporates and charities.
"We welcome the government's pledge to open up school facilities outside of the school day and during school holidays. Schools are one of our most powerful assets in the fight to tackle childhood inactivity yet 39% of sports facilities lie behind school gates and are locked up during the summer holidays. This means children growing up in more disadvantaged communities are – shamefully – significantly less likely to have access to out of school provision compared to their more affluent peers.
"The government now has an unmissable opportunity to work in partnership with the physical activity sector to truly deliver on this commitment and maximise the use of the school estate. 9 in 10 parents would consider using  school facilities in the summer holidays for children's sport and physical activity, and ukactive's School-as-Community Hubs model has proven that schools can deliver safe, meaningful activity opportunities during the summer holidays that improve a range of health, wellbeing and social outcomes.
"ukactive and its members remain committed to tackling childhood inactivity and working hand-in-hand with government to realise that ambition through the successful delivery of the School Sport and Activity Action Plan."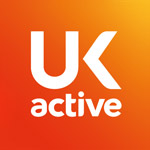 More People More Active More Often