ukactive has today (18 June) revealed a series of educational webinars to help guide preparations for the physical activity so it is ready to reopen as soon as the Government permits.
The webinars, which will form part of a wider events programme to be unveiled on Monday, and are designed to provide all of the latest sector guidance and information to inform operational planning and safety over the coming weeks.
The Government is yet to publish its official sector guidance or announce a reopening date for the sector, although it has said reopening will be no sooner than 4 July.
However, ukactive has been closely involved in the development of the Government's guidance, and has a recommended sector framework, shaped by independent medical experts and leading operators, to provide essential details to members.
The webinars will be led by technical experts from ukactive's team, who will be able to walk through best practice, advise on the latest public health guidance, and answer questions that operators may have.
The programme marks the next chapter in ukactive's hugely successful Together series, which has seen audiences grow with each webinar – from the Fit Together campaigns webinar to a webinar on the Path to Recovery report from ukactive and 4Global.
Next Thursday sees an unmissable webinar on the operational guidelines for reopening facilities safely, followed by webinars offering essential inclusion advice for supporting specialist groups of customers, the latest update to the sector recovery modelling, and a session on facility reopening and insurance advice.
Huw Edwards, CEO of ukactive, said: "We know from our conversations with members that uncertainty continues to pose the biggest threat to our sector at this time.
"While we continue to work with the Government towards the publication of the guidance and a reopening date, we want to provide the sector with as much information, insight and support as possible.
"Our next set of Together webinars will deliver the latest expert advice and guidance for organisations of all types and sizes, so that we can lay the foundations for a successful reopening when the time comes."
To register for the webinars please click the relevant links above. Places are free but will be limited, so register now to avoid disappointment.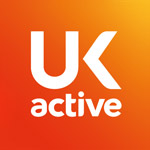 More People More Active More Often