ukactive has issued the following statement in response to a speech made by Scotland First Minister Nicola Sturgeon today (18 June), stating that pubs, restaurants and gyms can be 'hotspots for transmission'
ukactive is disappointed to hear the words of First Minister Nicola Sturgeon today, as she wrongly labelled gyms as hotspots for the transmission of COVID-19.
We urge all leaders to make considered statements about the cleanliness and safety of gyms and leisure centres and work with the sector and its representatives to support their reopening.
Today, we have issued an invite to Nicola Sturgeon, as well as the other party leaders, to visit our members' gyms and leisure facilities, in order to see first-hand the measures in place to protect customers and staff from COVID-19.
Our recommended framework for reopening has been reviewed by medical experts and includes increased sanitisation stations and processes such as regular wiping down of equipment, as well as equipment being spaced apart, reduced capacity, and more time between classes.
Our sector is an open book and has already invited government and Public Health England officials out to sites to reassure them that gyms can safely implement social distancing.
No workforce is more passionate about the health and wellbeing of our citizens, so our members are taking proactive steps to ensure the highest possible standards of hygiene.
Through our Fit Together campaign, we want to ensure that customers and staff feel confident and safe when they return to their gyms and leisure facilities.
ukactive previously wrote to the leaders of the Scottish, Welsh, and Northern Irish governments, highlighting the imminent risk of losing facilities forever if urgent action is not taken. It is vital that the devolved governments take a consistent approach in their appreciation, support and guidance for the fitness and leisure sector, so that they can reopen safely and effectively.
Our fitness and leisure facilities look forward to playing their central role in helping to combat COVID-19 by strengthening the physical and mental health of people in every community.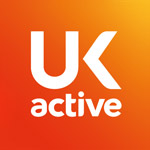 More People More Active More Often