ukactive has issued the following statement in response to questions about coronavirus in gyms, leisure centres and other physical activity facilities in the UK
"Public health and wellbeing stands at the heart of our nation's gyms, leisure centres and other activity providers.
"ukactive's members are doing everything they can to ensure their members remain safe from the coronavirus, ensuring that additional cleaning measures are in place and providing public guidance based on the latest information from Public Health England (PHE).
"ukactive continues to liaise with PHE to establish sector-specific guidance for our members so that the response is based on scientific evidence, as well as remaining consistent and proportionate.
"We know people are worried about coronavirus, but being fit and healthy is an important deterrent to the risk of infection in the first place.
"It is therefore crucial that members of the public continue to lead active lives throughout this period, whether that is using your local gym, walking or cycling to work, or doing the gardening.
"There's no need to stop being active as long as you follow the government advice on how to avoid catching or spreading the virus.
"For those who use community and leisure facilities, follow the government guidance on hand hygiene and make sure you are cleaning and wiping down equipment before and after you use it."
Members of the public should refer to Public Health England for the latest guidance.
Physical activity providers and operators can find the latest sector guidance from Public Health England, here.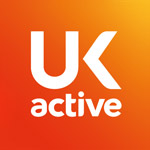 More People More Active More Often