ukactive have today (17 January) published their full response to an inquiry from the Department for Culture, Media and Sport (DCMS) into the growth of immersive and addictive technologies, which was launched in late December.
ukactive urged the Government to support immersive technologies in light of their versatile applicability in getting children and families active, supporting rehabilitation and long-term conditions, supporting older people to age well, and enhancing customer experience in the physical activity sector.
The committee demonstrated particular interest in the wider uses of gamification, virtual reality and augmented reality, and the ability of immersive technologies to promote positive outcomes. In prefacing the inquiry, Damian Collins, Chair of the DCMS Committee, said:
"The way we interact with cutting-edge technologies is life-changing for our generation and generations to come. We have the opportunity now to shape that development, setting an agenda that benefits our economy and how we spend our leisure time."
The inquiry presents a welcome opportunity to showcase innovative concepts and products within the physical activity and FitTech sectors, and to highlight the immense potential of gamification and virtual reality technologies in getting more people, more active, more often.
The response comes ahead of the launch of the 2019 ActiveLab accelerator programme, which has seen a record number of applicants.
The full response can be read here.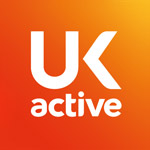 More People More Active More Often