ukactive has issued the following statement in response to the £10m investment from the Department for Education to open schools for physical activity after-school and over the holidays
Jack Shakespeare, Director of Children, Young People, Families and Research at ukactive, said: "We welcome the progress demonstrated by this commitment from the Department for Education and Sport England, a core policy call by ukactive since the publication of our Generation Inactive report three years ago.
"We know that 39 per cent of community sports facilities are locked behind school gates over the holidays, while children are losing up to 74 per cent of their cardiorespiratory fitness over the summer holiday period.
"Opening up school gates can re-shape school holiday experiences for those children and young people that really need it.
"It is vital that progress on this initiative from the Government builds on the lessons learnt from our members and partners that are already activating school facilities and engaging their local communities year-round.
"We have made the case for the Schools-as-Community Hubs model through our ground-breaking research and activations with children and young people. This work includes our collaboration with Sported and the Mayor of London through the Open Doors scheme – partnering with schools and unlocking facilities during school holidays to support the most disadvantaged young people.
"We look forward to working with Sport England and the Active Partnership Network to ensure that this government drive is supported fully by our members, using the full breadth of the sector's expertise in engaging children, young people and their families.
"The scale of the problem we face, exacerbated by the pandemic, requires a matched ambition for scale – unlocking access to thousands of school facilities by the Birmingham 2022 Commonwealth Games."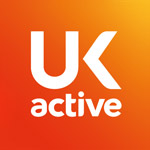 More People More Active More Often